Memoire Wedding & Function Venue
If you're looking for a venue that exudes opulence, style, grace and beauty with a dash of whimsy, then you best check out Memoire Wedding & Function Venue in Muldersdrift. Not only are the grounds stunning, well-kept and spacious, but their various venue settings throughout the property will certainly make for the perfect backdrop on your special day. Each venue has its own unique character and charm. They also offer distinct quality and excellent service, which all guarantees a memorable experience. You can view the venue by appointment, so book your visit ASAP. Click here to check out their rates, packages and inclusions valid till 2023.
Thaba Eco Hotel
Get married away from the hustle and bustle of the city without actually leaving the city at Thaba Eco Hotel in Kibler Park. This is the place where your happily ever after begins. Take your pick from three venues, depending on how large your guest list is. There's Lobola Hall (maximum capacity 450 guests); Tswana Hall (maximum capacity 100 guests); and the Church (maximum capacity 100 guests). Once you have the venue down, you can choose the package that will suit your needs: Classic; Deluxe Premium or Diamond. For all the details and inclusions on their wedding packages, click here.
Monte Vista
We all know that weddings can cost an arm and a leg and then some, which is why Monte Vista is a great place to look at. Price per head varies depending on what day you book:
Mondays to Thursdays from R370 per person
Fridays averaging at R466 per person
Saturdays averaging at R567 per person
Sundays averaging at R430 per person
Book your wedding on any day between January and March 2019, and you'll get a R12 000 voucher towards your special day, which includes the following: engagement photo shoot, bar voucher, dry ice dance in the clouds effect and uplighting venue lighting effect. Interested? Then visit their website for all the details.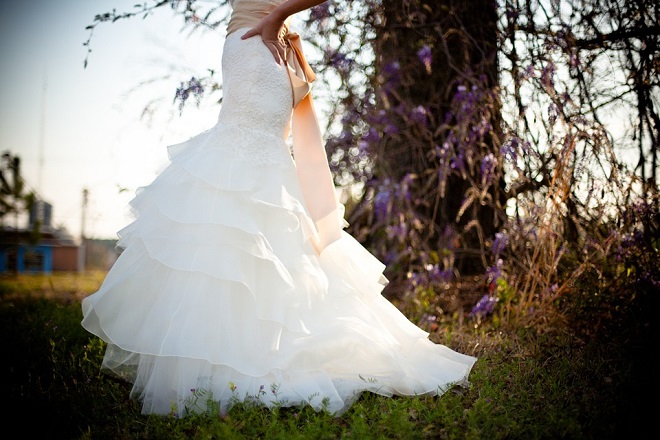 Makiti
Wondering what it will cost to host a wedding at Makiti out in Muldersdrift? Not to worry, they have a nifty wedding calculator on their site that will add up how much it will cost for your entire wedding package – from the venue hire to the cost per head, depending on which venue you've chosen on the property. Just make sure you select the right one as there's a calculator for 2019. Once you've selected the venue, the year, the month, the number of guests and children attending, a selection of wedding packages will be formulated to fit your requirements. Click here to try it for yourself.
The Fairway Hotel, Spa & Golf Resort
A new year brings new beginnings, so why not start your happily ever after with a New Year wedding at The Fairway Hotel, Spa & Golf Resort? They have a New Year Wedding Special (valid for January and February 2019), which offers 70% off venue hire, 50% off accommodation for wedding guests, a complimentary night's accommodation in a suite for the bridal couple and a complimentary night's accommodation in a luxury room for the parents of the bride and groom. Of course, this special is subject to availability, so make sure you get there ASAP to see what dates are still open. Also, if you've been dreaming on a winter wedding, then be sure not to miss their Winter Weddings 2019 deal valid from 01 May – 31 August 2019, where you'll get up to 60% off your venue hire. Click here for all the details.
The Living Room
Fancy an inner-city wedding? Sure, it doesn't have the charm of the countryside, but the buzz of Joburg does add a more edgy vibe to your special day. If you'd like to buck the out-of-town trend and say your vows in the heart of our bustling city, then the The Living Room is the place to do it. They specialise in intimate, bespoke, one-of-a-kind weddings at their urban jungle rooftop. If you're intrigued, check out their wedding packages. There might still be a few dates available.
The Forest Walk Venue
For those of you who would love to get married during a certain season, The Forest Walk Venue has just the wedding package for you! Have a fondness for the chilly season? Suss out their Winter Wonderland Package. Prefer the beauty of Spring? The Spring Flower Package is for you. And how does a beautiful wedding in a forest during the summer sound? Ask about the Rustic Forest Package. And that's not even the best part! They also offer a "Drive Through Wedding"... an alternative to a visit to Home Affairs. It's perfect for couples that still want to say "I do" at a nice venue that will also give them access to gardens for their wedding photos.
Kloofzicht Lodge & Spa
Thinking of setting your wedding date in February? Then consider hosting your special day at Kloofzicht Lodge & Spa as they are offering a February 2019 Wedding Discount. You'll get a 25% discount on the venue hire, and the offer includes a complimentary honeymoon suite, dressing room, room for the groom and bride's parents, as well as a discounted rate on accommodation for wedding guests who decide to stay at the venue after the reception. This offer is subject to availability, so book ASAP. They also offer a Short Notice Wedding deal. Book four months prior to your date and receive a 10% discount on your venue hire. Three months prior, 15% discount. Two months prior, 20% discount. And one month prior, 25% discount. Just keep in mind that the months of January, May, June, July and August excluded from this offer.