Accessorise With Via La Moda!
Nothing completes a fashion ensemble better than a stunning handbag and matching accessories! And if you're looking to spoil yourself or someone special in your life with a stylish piece they will cherish, then be sure to plan a visit and shop at Via La Moda.
Here, both fashionistas and shoppers alike will get the opportunity to browse, enjoy and explore a wider range of stunning genuine leather handbags and accessories that's sure to suite all tastes, preferences and styles. You can expect a wide selection of colours, textures and looks, meaning you will most certainly be spoilt for choice.
Browse through a HUGE kaleidoscope of unique designs. Shop vivid new styles that are trending this season, alongside Via La Moda classics that lead in timeless fashion for years to come – ever popular options which everyone wants, forever.
For the latest updates and news from Via La Moda, make sure you subscribe to their newsletter here.
The Via La Moda Showroom!
At the exclusive Via La Moda Showroom you will be spoilt for choice with their array of colourful  and luxurious handbags and trendy and matching accessories. Via La Moda has grown beyond being one of the country's finest exotic leather goods houses and houses some of the finest fashion creations. Expect to find unique and once-off pieces, all stunning investments that'll stand the test of time as fashion trends come and go.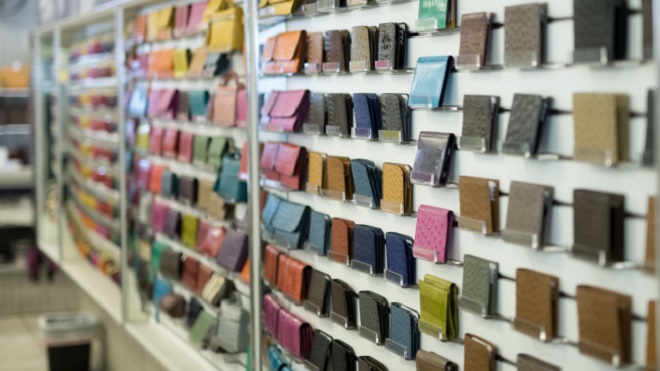 Where Is The Showroom?
You can find the Via La Moda Showroom at 19 Banfield Road, Industria North, Roodepoort, North Johannesburg.
However, if you're looking to shop from the comfort of your own home, you're in luck! They are now able to deliver! Most of their luxurious handbags and accessories from their online store are available. But if you are unable to find what you're looking for, contact their personal shopper on 083 601 3688. They will happily assist in helping you find the perfect handbag and/or accessory to add to your wardrobe.
For More Information
For more information about Via La Moda and their selection of luxurious genuine leather handbags and accessories, visit their website at www.vialamoda.co.za.
For further assistance, you can email them at [email protected] or call 011 477 8008.
You can also check them out on Facebook, Twitter, and Instagram.