About The Unlock Your Epic Self Challenge
Need to motivation to keep you going on your 2021 health and wellness journey? then be sure to not miss out on the Unlock Your Epic Self Challenge with THAT.FUN.FIT.FEST. & Momentum Multiply! This is a four-week online mental well-being and physical fitness challenge that'll teach you new skills, help you develop and maintain healthy habits and join you on your journey of becoming the best possible version of you.
When Is It & How Long Is It?
The challenge starts on Monday, 01 March 2021 and ends on Wednesday, 31 March 2021. So, this challenge will last for 31 days, because working on yourself takes time, patience and effort. You cannot just flip a switch. THAT.FUN.FIT.FEST. have carefully designed a programme for you to make sure you ease into the process while also enjoying the journey.
What To Expect
Challengers can expect a month filled with lots of fun, sweat, tears (of joy, of course) and sore muscles (but in a good way). They will guide you on a self-construction venture, helping you to Unlock Your Epic Self.
They will be covering the following activities:
Weekly meditations and intention settings
Weekly follow along workouts with add on challenges to complete in your own time
Nutrition and health information will be shared
Mental well-being and self-construction practices and challenges
This will all be presented by some of your favourite peeps:
That Fun Fit Guy AKA Herkie Du Preez
Angelique van der Linde from Legally Fit and JVL Wellness and Lifestyle
Cheryl Hudson from Secret Sunrise Jozi
Mika Stefano from STRONG
Micheal Julius
Fitness Icon
Brent Lindeque from The Good Things Guy
And there will also be a few surprise guests along the way, as well as weekly prize giveaways on social media!
How It Works
Wondering how this all works? Let's break it down for you! March has been broken down into four weeks, and each week will have its own theme:
Week 1: Reimagine a healthy you
Week 2: Reignite your passion for healthy living
Week 3: Cultivate healthy habits
Week 4: Reward your success
Every Monday, your videos for the week will launch. Your job is to complete them in your own time with your partner, buddy, hubby or by yourself. You must complete the videos in consecutive order, and you must complete each video to unlock the next. The entire week's tasks should be completed before you gain access to the new week.
Don't stress - This will be a guided video step-by-step process.
At the end of the month-long challenge, an online prize giving will take place on Wednesday, 31 March 2021.
What You Need To Do To Get Started
Step 1: Sign up for FREE with a partner, buddy or wife/hubby and commit to the process. If you want to enter by yourself and keep yourself accountable, you are more than welcome to.
Step 2: You will receive a confirmation email with information on how to prepare yourself for the first challenge that starts on Monday, 01 March 2021.
Step 3: By signing up, you will unlock the WELCOME section to the course with an "I COMMIT TO THIS CHALLENGE!" section that you have to commit to before the rest of the challenges unlock. You and your partner, buddy or wife/hubby each need to do their own commitment.
Step 4: Surrender to the process. Enjoy every moment. Do it for you! It might be tough sometimes, but they will train your mind to push through. Don't quit. They have awesome prizes at the end of the challenge to give away! Keep your eye on the prize!
Remember to tag @that.fun.fit.fest and @MultiplyRSA in your social media posts. Also use the hashtags: #ThatFunFitFest #MultiplyYourLife #UnlockYourEpicSelf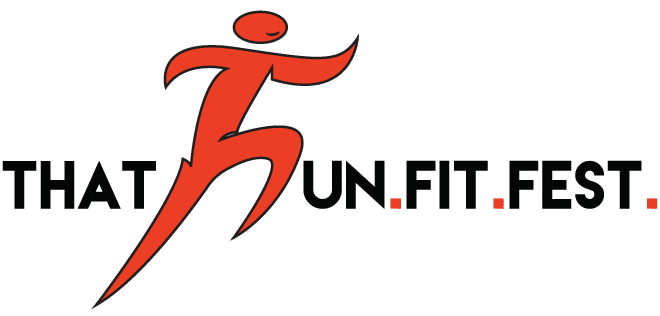 For More Information
For more information, visit thatfunfitfest.co.za. Or visit their Facebook event page.
You can also contact 082 839 3489 or [email protected].
Don't forget to follow them on Facebook, Twitter and Instagram to keep up to date with the latest events, news and information.