I still remember my very first theatre production that I saw as a child! I was four years old and and will never forget the feeling of anticipation I felt sitting in a "proper grown up" chair at the theatre, waiting for the curtains to open. I may not remember much about the actual show (it was Annie – The Musical), but I vividly recall the very first scene and being completely swept away by the characters.
My parents, despite never having much disposal income, always made sure that their three daughters went to the theatre as often as possible. We attended many ballet productions, and quickly came to anticipate Janice Honeyman's annual pantomime! It's a tradition that we now continue with our own families, and love experiencing theatre through the eyes of our children.
Here are our TOP FIVE SHOWS we recommend in the next few weeks – and deeply suspect that parents will enjoy the shows just as much as their children!
The Sound of Music
Enjoy what has been called "The world's most popular musical" right here on your doorstep. The show has received rave reviews with its outstanding performances, superb set design and adorable von Trapp children!
Book now
Alice in Wonderland
Take a trip down the rabbit hole with Alice in with this magical fantasy tale at the People's Theatre in Braamfontein. Join her as she chases the White Rabbit, gets tied up with Tweedle Dum and Tweedle Dee, and beats the Queen of Hearts at her own game.
Book now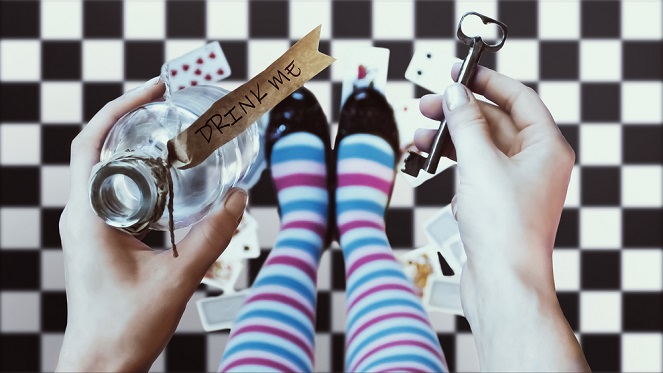 COMING SOON: Annie
Antony and Cleopatra
This IEB/ William Shakespeare English set work comes to life at the National Children's Theatre in Parktown!
Dates
:
20 and 21 April 2018
Book now
https://www.nationalchildrenstheatre.org.za/
Peppa Pig Live In SA
Younger children will love the chance to see Peppa, George, Mummy and Daddy Pig live on stage at the SA State Theatre. This fully immersive live musical show includes the chance to sing along and dance with these life-sized costumed characters!
Dates:17 and 17 June
Book now
https://online.computicket.com/web/event/peppa_pig_live_in_sa/1197767801/578476616/
Disney on Ice – Dream Big
It's not really a theatre production, but we're adding it into the mix! This
enchanting show includes some of kids' favourite Disney characters – including Anna and Elsa, Rapunzel, Cinderella and Snow White.
Dates: 22 June – 1 July
Book now
https://online.computicket.com/web/event/disney_on_ice_presents_dream_big/1197121533/0/83379867