Our 2019 Winter To-Do List!
Disney On Ice presents Magical Ice Festival!
Date: 14 June - 30 June 2019
Most of you (and your kids) would have grown up watching Walt Disney movies. Well, now you get to see these much-loved characters come to life and take to the ice with Disney on Ice present Magical Ice Festival! See your favourite Disney characters take to the Ice at Sun Arena at Time Square, Pretoria, and the Ticketpro Dome this June. They all take you on a brand-new fairy tale twist that's jam-packed with thrills, adventure, fun, music, dancing and excitement. Make sure you get your tickets here before it's too late.
The Dullstroom Winter Festival
Date: 21 - 23 June 2019
Warm up this winter with the Dullstroom Winter Festival! This winter fest will be bringing you live music on Saturday afternoon from 12:00 at Bohobo Cafe Bar, close to the centre of the village and within walking distance from all the best restaurants and entertainment Dullstroom has to offer. The headline act this year is the Black Cat Bones. They will be supported by Die Horries, Vern Deysel and Quintin Butler. Opening the show will be local band, the Dullybuggers, featuring guest artists, Albert Meintjes and Freddy Voodo. Don't miss out! Get your tickets here.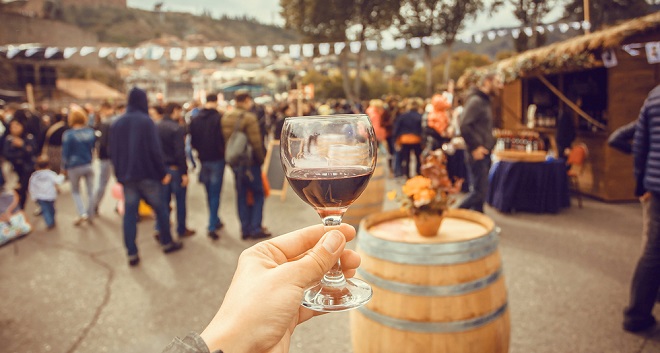 The Vaal River Meander Wine Route
Date: 22 June 2019 - 04 August 2019
Gauteng's most popular wine route, the Vaal River Meander Wine Route, is back, celebrating 16 years of fine wines and experiences at the Vaal. Expect a wine extravaganza like no other in a variety of different settings and ways, be it by house boat, luxury cruiser, wine route taxi, speedboat, water-taxi, tour-bus or hotel. To kick off the wine tastings, don't miss the Vaal River Wine Expo on 22 June 2019. Click here for more information about the Vaal River Wine Expo and the Vaal River Meander Wine Route.
Visit The Northgate Ice Rink
All the Disney on Ice action is making us want to pull on a pair of skates ourselves! Since we don't get those beautiful snowy winters we see in Europe, we need to compromise when it comes to the fun winter activities (like skiing and ice skating). Cue the Northgate Ice Rink! The chilly season is not complete without a visit to the rink for some ice skating and belly gliding across the ice. Sundays are family days, so make sure you rally up your loved ones for a fun day out together.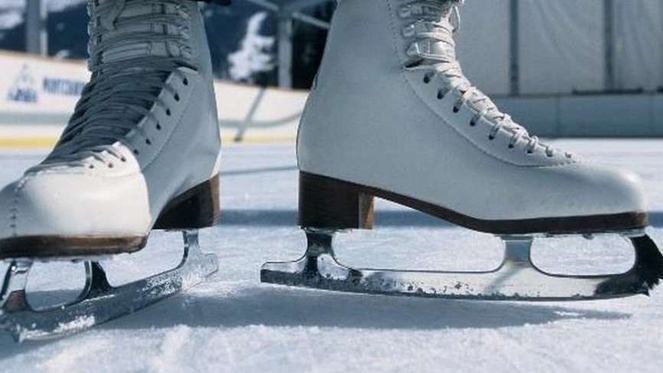 The RMB Turbine Art Fair 2019
Date: 11 - 14 July 2019
This year, the annual RMB Turbine Art Fair is one the move, heading to 10 Fricker Road, Illovo, Sandton, Johannesburg. This isn't just an art fair, it's a lifestyle event. Guests will have the opportunity to view an incredible range of fabulous artworks from galleries and artists around the country and start collecting with pieces that are reasonably priced for first-time buyers. Other than delighting your visual senses, you can also enjoy great food, live music and get the chance to meet new and interesting people. All in all, this makes for a wonderful day out in the city. Get your tickets here.
Cellar Rats Winter Wine Festival
Date: Saturday, 13 July 2019
Need something to warm you up from the inside out? Then don't miss the Cellar Rats Winter Wine Festival at the stunning countryside escape, Bosheuvel Country Estate in Muldersdrift. Here, you'll be able to sample and taste some of South Africa's best wines, craft beers, craft gins and liquors, as well as some international wines. With over 60 producers presenting more than 400 products including bubbly, Whites, Reds, Portuguese wines, craft gins, craft beers, ports, brandies and so much more, there's sure to be something just for you. Click here to get your tickets now.
WODAC 2019
Date: 19 - 21 July 2019
This exciting family event features three days jam-packed with demonstrations, competitions, informative talks and charming shows. You can expect everything pet-related all under one roof, from champion show-dogs and cats to obedience and agility competitions, horse shows and exciting parades. You'll also have the opportunity to speak to breeders about the best dog, cat and exotic pet breeds for your lifestyle and family and discover the latest pet treats and care products, while meeting some of SA's champion pets. It's the biggest pet expo in the country, so make sure you make a stop here if you're an animal lover. Click here to get your tickets now.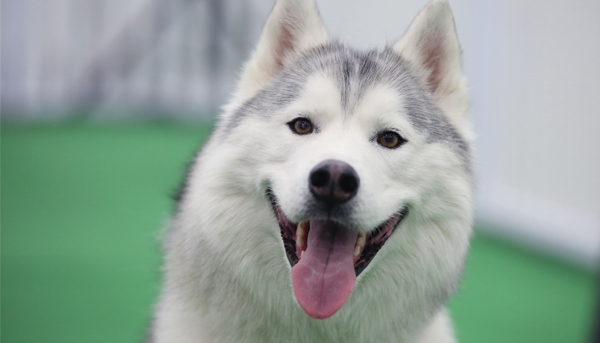 The Coffee & Chocolate Expo
Dates: 26 - 28 July 2019
One thing most people love about winter – comfort food! And what could possibly comfort you better than coffee and chocolate? To get your fix, don't miss Coffee & Chocolate 2019 at the Ticketpro Dome this July. This delicious show promises not only a visual and sensory extravaganza, but there will also be a Chocolate Workshop, brought to you by Beyers Chocolates; the Coffee Theatre where you can watch how to make a great cup of coffee using the trendiest and innovative coffee machines; the ALL STARS Arena and much more. You don't want to miss out on this decadent experience. Get your tickets here.
Women's Health Fit Night Out
Date: 17 August 2019
Women's Health's epic workout party is returning to Jozi for a winter warmer sweat session! Expect six super-cool workouts perfect for all fitness levels. Expect the hottest fitness trends all jam-packed into an exciting late afternoon and early evening of fun and fitness, led by trainers, yogis, dance instructors and the Women's Health team. Attending trainers and workout programmes will be revealed soon. Get your tickets here.