Attractions In Copenhagen
Points Of Interest
While you're out and about in Copenhagen, be sure to visit Tivoli Gardens. This spectacular amusement park which has been in existence since 1843 is a well-known attraction set in beautiful surroundings with thrilling rides, places to eat and unique architecture. It's especially exciting around holidays like Christmas.
You can also go on a tour of Christiansborg Palace. It contains the Danish Parliament Folketinget, the Supreme Court and the Ministry of State. It is also home to the Queen's Tapestries, hung in the Great Hall, a collection that depicts 1 100 years of Danish history starting from the Viking Age. Then there's The Tower, which is the highest tower in the city and offers exceptional views, as well as the ruins underneath the palace of Bishop Absalon's Castle from the 11th century. With so much to see, we'd say it's a whole trip on its own. Enjoy!
Copenhagen can also be highly educational with places like the Zoological Museum, ARKEN Museum of Modern Art, the Geological Museum and the National Aquarium Denmark. It's it's designed to make you feel like you're underwater and is Europe's largest aquarium. Guaranteed fun for the whole family.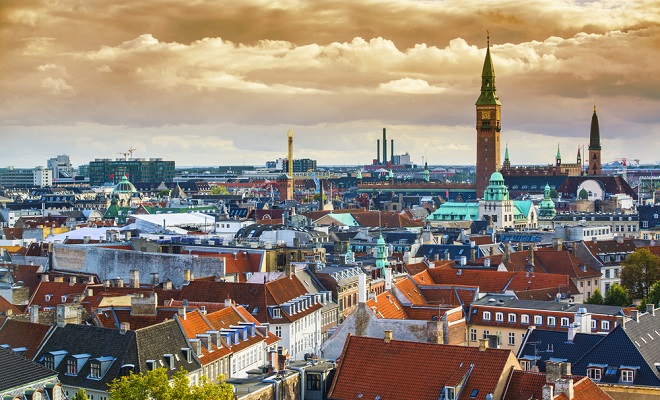 Where To Eat
The Gallery Krebsen's Restaurant Krebsegaarden is unique in that the decor and menu are always inspired by the current art exhibition. This could change up to eight times a year! Quite a concept — art inspiring food — and definitely something to experience, right?
A restaurant that centres around a casual experience and hearty, home-cooked meals is The Olive Kitchen & Bar. On the menu are dishes like steak, ribs, fish, risotto, duck and more. They also do four-course set menus.
Click here to find out more about this destination.