What Is It?
Looking for a little bit of lockdown fun? Then look no further. Detour! is the first in ImmersiveXP's Departure Lounge Adventure Series - a 2.5 hour experience that can be played alone, or with your family, children or friends. Go on a trip (via Zoom) where you will do fun activities, solve puzzles and have a laugh! This is a great social activity to do during lockdown.
For the competitive families, why not break your household into teams and compete against each other from different rooms? The results will be hilarious! Who says you can't create memories during lockdown?
Detour! can also be played by corporates looking for new ways of team building whilst working from home. With the world changing to adapt to new ways of work, we need to adapt to new ways of team building! Why not combine some family bonding time with getting to know coworkers? Colleagues could benefit from interacting with spouses or children of their team members. Families could gain valuable insight and understanding from virtually meeting the people who take up most of the day when each person is at work.
This experience is best played in teams of two or more players, but can be played on your own. It can be played with people around the world and will ensure about three hours of unique fun!
Age restriction: There are no age limitations to this game, but no minors will be allowed to play the game if they are not accompanied by an adult.
Detour! was launched in 2020 and there are more games planned for the month of June and July.
Besides Detour!, there are a number of other experiences being run by ImmersiveXP, including Outbreak! - a clue solving mystery thriller game that takes you around Johannesburg - and some new experiences in the pipeline, such as a date-night experience, a social for singles experience and a Cuban dinner experience. All of these are not games, but are still immersive experiences set in "alternate" realities.
Click here to book via Computicket.
When Is It?
Keep these dates in mind:
Sunday, 14 June 2020 at 14:00
Friday, 19 June 2020 at 19:00
Saturday, 27 June 2020 at 19:00
Sunday, 05 July 2020 at 14:00
Friday, 10 July 2020 at 19:00
Saturday, 18 July 2020 at 19:00
Sunday, 26 July 2020 at 14:00
Click here to book your date now.
Where Is It?
This game will take place from the comfort of your own couch while being logged onto Zoom (you do
need a computer with good internet access and a smartphone).
How Much Is It?
The cost of this immersive game is per household, not per person.
R200 per household (with 1 team)
R400 per household (if 2 teams)
A team can consist of any number of players
Click here to book now.
For More Information
For more information about ImmersiveXP and their thrilling game experiences, visit www.immersivexp.co.za.
You can also contact them on [email protected] or call 076 789 4094 or 083 251 7485.
Don't forget to give them a follow on Facebook and Instagram to stay up to date with the latest
news, experiences and events.
About ImmersiveXP
Join ImmersiveXP for an experience with a twist. Step out of your world and slip into something a little less comfortable. ImmersiveXP offers fully immersive, reality experiences that places you in an alternative reality. This is achieved through intricate story lines that participants are woven into.
They also offer tailored packages for corporates and large groups.
Images provided by ImmersiveXP. 
Why You Need To Store Food Effectively
South Africa is facing a massive socio-economic challenge resulting from the ongoing lockdown and the fact that many people have lost their source of income and are now struggling to afford basic food necessities. According to the World Wide Fund for Nature South Africa (WWF-SA), while many people don't have enough to eat on a daily basis, South Africans waste one-third of all food in the country – approximately 10 million tons of food a year. Vegetables and fruit comprise 44% of this food wastage. One of the main reasons for this is that we don't store our food effectively.
Here are four great ways to increase the shelf life of your fruit and vegetables:
Store Items In Breathable Bags
Using natural cotton bags (muslin) can extend the lifespan of your fruit and vegetables, as it allows them to absorb moisture and air. When kept in sealed bags, fresh produce breaks down and rots quicker. Breathable bags keep fruit and vegetables crisp and fresh for longer.
Separate Your Bananas
Separating a bunch of bananas and wrapping each stem in cling wrap extends their lifespan. By wrapping the crown of a bunch, you slow down the ripening process. For optimum results, separate the bananas and wrap them individually. You can also slice them up and rest the sides in lemon juice to prevent browning.
Learn More About Your Fridge's Technology
LG's InstaView Fridge has nifty features that help store fresh produce for longer. Different produce requires different temperatures to prolong their lifespan. Fruit and vegetables vary in temperature sensitivity, which is why the FRESHBalancer feature on the LG InstaView Fridge helps ensure your produce is stored at the correct temperature.
With a simple switch, FRESHBalancer keeps your vegetables and fruit in their optimal condition by adjusting the amount of humidity. You can find out more about setting the ideal temperature here.
For produce that requires specific moisture and airflow to prolong freshness, the Moist Balance Crisper is an innovative lattice-patterned box cover which maintains the moisture at the optimal level. This is especially useful for keeping your salad greens fresher for longer.
Keep Tomatoes Out Of The Fridge
Many of us often make the mistake of storing tomatoes in the fridge. Not only is this unnecessary, but it actually reduces the flavour of the tomatoes and makes their texture deteriorate more quickly. Instead, put them in a bowl that you have lined with a paper towel. If you have bought stemmed tomatoes, ensure the stems are at the top when you place them in the bowl.
You can also keep avocados, bananas, peaches, nectarines, pears and plums on the counter until they are ripe, then put them into the fridge if you're not yet ready to eat them.
A Virtual Get-Together
What are the first things that you associate with a get-together? Music, games and a ton of fun with friends, right? Well, since going out is out of the question, why not bring the party to you?
Google Hangouts is proving to be quite the hit during lockdown. The app allows you to engage with up to twenty-five friends at a time. Google Hangouts enables "shared experiences" with many playing games like Charades and Pictionary or simply watching TV together.
So, while social distancing is still very much a reality in the outside world, socialising, connecting and creating memories with friends and family from the comfort (and safety) of your couch is very much a possibility.
Nothing Beats Quality Telly Time
Arguably one of the most used items in your home is the TV, made even more apparent when your access to the outside world is cut off. We spend hours mesmerised at character developments, dumbfounded by intricate plot twists or feverishly pushing buttons on gaming controllers to reach that coveted checkpoint; all the while still managing to sneak in a few snacks as we go.
However, there is one thing to make this experience even sweeter. The LG OLED TV series is renowned for its spectacular visual and sound technology, which makes for the perfect cinematic and gaming experience. Complete with its virtually no motion blur feature, it's the ideal screen for gaming and watching sports. Essentially, it's an all-in-one TV for movies, series binges and gaming marathons to help beat any type of boredom during the wait for freedom.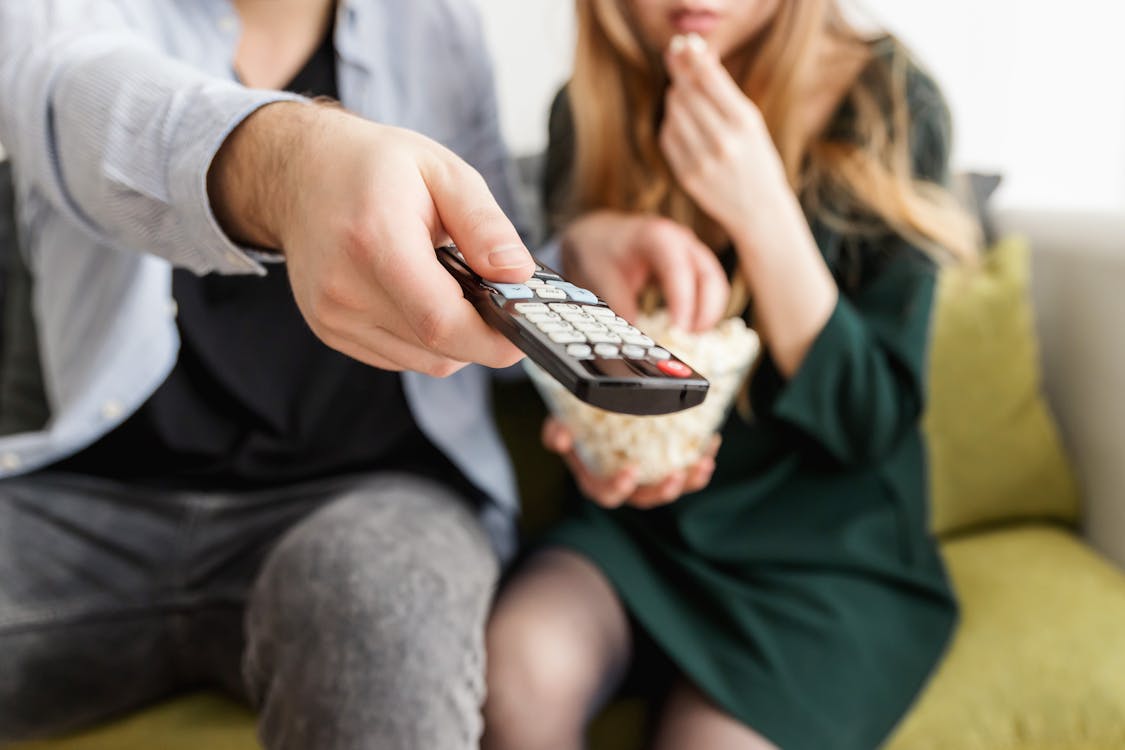 Get Up And Get Active
While vegging out in front of the TV sounds like pure bliss, the lockdown is actually the ideal time to start working on your summer body. Whether you're a fitness fan or are too busy to exercise, there's no more excuses not to workout during lockdown.
There are many exciting workout options online. More and more content creators, studios and influencers are posting their simple home workout routines online for free to help keep people fit, healthy and busy. Find your inspiration and get moving!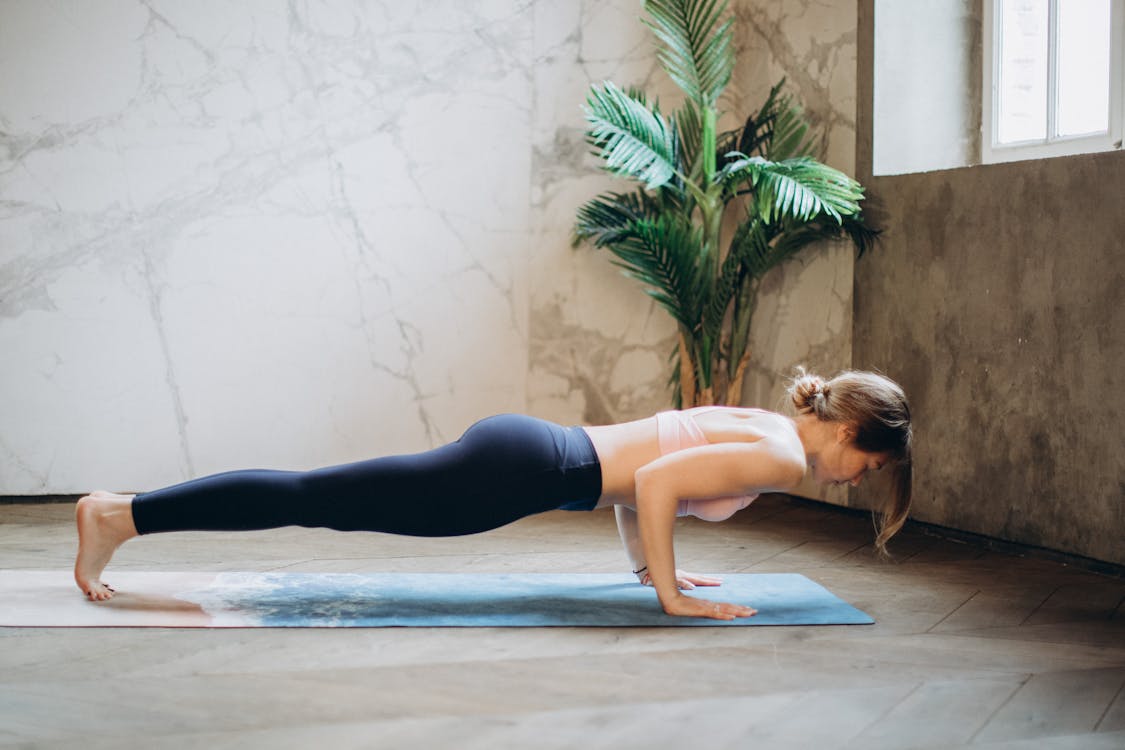 Awakening Your Inner Foodie
If you enjoy time spent cooking up a storm, you should probably use this extra time to brush up on your culinary skills. With restaurants, coffee shops and specialty delis all falling victim to the lockdown, now is the perfect time to venture into the pantry, explore the potential of combining different ingredients together and turn your kitchen into a cooking and baking paradise.
To get you started on your food journey, LG has recruited local chefs to share some of their most loved recipes that are sure to make any foodie weak at the knees.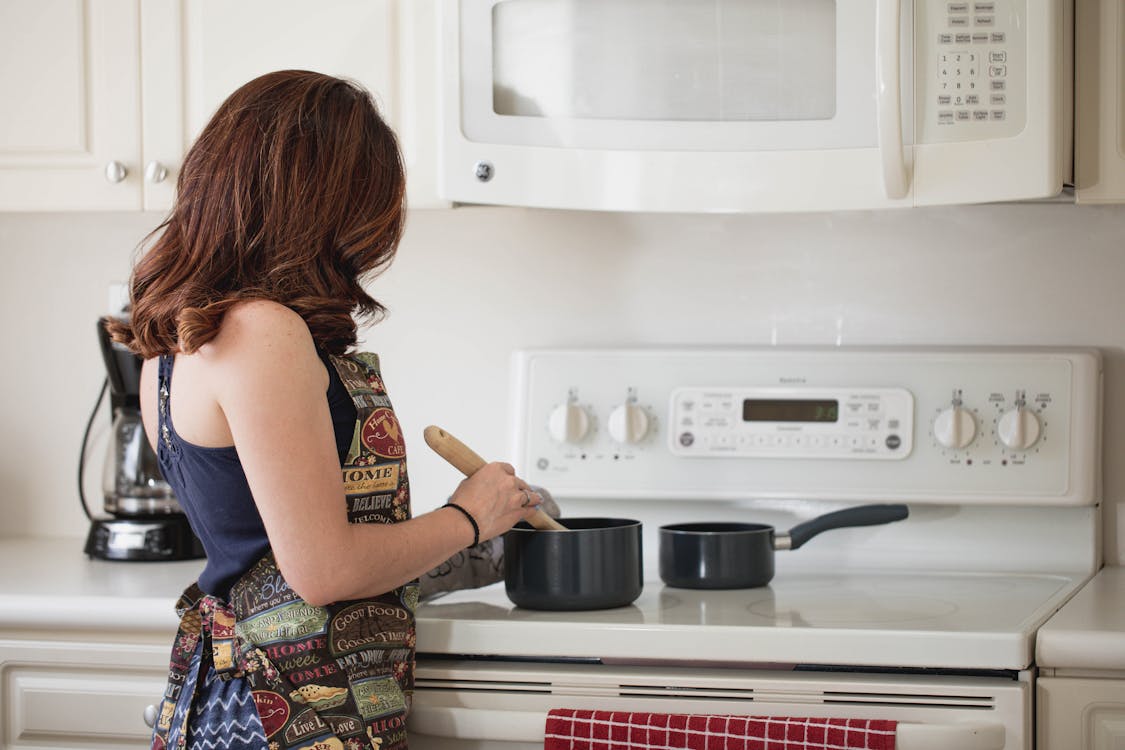 There's comfort knowing that we are all together in this time of crisis and that however we choose to spend the time, we will emerge with new memories, possibly new skills and even an ab or two. Stay safe and we'll see you on the other side.
What Is It?
The songbird - Sio, will be sharing music from home live on Facebook and Instagram. It's the perfect way to kick start your weekend on a high note at home. Hop on and tell your friends to join in too, it'll be fun! So, sit back relax at home and keep safe.
When Is It?
Thursday, 16 April 2020 at 18:15.
Where Is It?
Live on Facebook and Instagram.
How Much Is It?
The event is free, but there are BUSQR and PayPal codes on Sio's homepage to make donations for the artist.
For More Information
Visit this Facebook and Instagram for more information on this event.
What Is It?
Do you need motivation to get off the couch and get in a hardcore workout during lockdown? Check this out. Fitness guru, Sid My Coach will be hosting thrice weekly 25-minute at-home workouts for you to join online. So, come and work off those lockdown snacks and get yourself feeling fit and fabulous!
When Is It?
Classes take place on Mondays, Wednesdays and Fridays at 07:00.
Where Is It?
Online, Facebook Live.
How Much Is It?
To be confirmed.
For More Information
Follow Sid My Coach on Facebook for more information.
Easter Baking
Easter is a time for sweet hot cross buns, delicate cookies, squidgy marshmallow eggs and lots of gooey chocolate. But instead of buying all these sweet treats, why not rope the kids into making them? The kitchen is bound to be a mess but the memories made will be more than worth it! And, you'll have yummy treats to snack on for days to come - it's a win-win.
To see our top Easter baking recipes for kids, click here.
Easter Arts And Crafts
There is nothing better to keep the little ones busy this long Easter weekend than a few arts and crafts. Not only will this keep them out of your hair for hours on end, it will also help develop their fine motor skills and give them a much needed creative outlet. Using common household objects, kids can make their own Easter egg baskets, adorable Easter wreaths and even try their hands at Jackson Pollock-style art. So, put down some newspaper, get out the art supplies and get crafting.
To see our top Easter craft projects, click here.
Easter Games
After all the Easter eggs, hot cross buns and any other baking the kids did, the whole family is going to need some exercise. So, why not head outdoors and spend a few hours bonding with family in the fresh air? Spend the day playing a few old school games (no screens needed) and get a little friendly rivalry going. And, who knows? You could be the proud winner of bragging rights for years to come.
To see our top Easter games, click here.
Easter Egg Treasure Hunts
Seeing as how we'll all be stuck at home this Easter and can't go out exploring the gems of our lovely city, why not create an adventure for the little ones? Send your kids on their very own treasure hunt around the garden or house. You can do this by simply hiding a few eggs around the house or you could design a treasure map and give them clues to decipher in order to find their prize. Either way, the kids are sure to have an Easter they'll never forget.
To get an Easter scavenger hunt printable, click here.
Easter Piñata
There are few things as enticing to little kids (and most adults) as a piñata. So, if you're not in the mood to go through all the effort of designing a treasure hunt, why not do something a little different this year? Get the kids to make their very own piñata out of newspaper, a balloon and tissue paper. Once the piñata is made and decorated, fill it with a range of Easter eggs, hang it and then have a blast trying to tear it apart, all in the name of fun.
To see how to make your own Easter piñata, click here.
Egg Decorating
Egg decorating is a huge part of the culture in Eastern European countries and we can see why. This is a fun way to get creative and spend a little extra time bonding with the family. If you're looking for an easy way to decorate your own eggs, you can get a pack of eggs with decorating markers at Clicks. But if you'd like to embrace the tradition of dyeing your own eggs, you'll need some hard boiled eggs, food colouring and vinegar.
To find out how to dye your own Easter eggs, click here.
We're Well Into The 2019 RWC
The entire world (or at least the part of it that loves Rugby Union) is burning in a sports fever due to the ongoing 2019 Rugby World Cup championship.
This year, the competition is hosted by Japan, at stadiums in cities across the island-state: Chōfu (part of the Tokyo metropolis), Yokohama, Sapporo, Kobe, and several others.
Teams from all over the world have started clashing to decide which one of them is the best (at least, for the next four years). This is the first edition of the tournament held in Asia. It will be broadcast pretty much all over the world. The final is coming - let's see where you can follow it (and all the other matches) this year.
At Home
SuperSport is the TV channel that has acquired the broadcast rights of the Rugby World Cup matches for the entire Sub-Saharan Africa region, and that includes South Africa, of course. SuperSport has even prepared for the World Cup with a free, printable timetable containing all the events (the Springboks are in Pool B, along with the All Blacks).
One of the best ways to enjoy a great rugby match is to sit back at home in front of the TV, with a bowl of popcorn or potato chips at hand, surrounded by your friends or family.
Sports Bars
Unless, of course, you're a person who enjoys lively, noisy places where the crowd cheers and the drinks flow. If your idea of a great rugby match is gathering with your friends around a table with a few cold ones in hand, you'll want to consider one of the many pubs and bars Joburg has to offer. If you don't feel like going out, though, you can create a sports bar atmosphere in your back yard or garage - gather a few bean bags, chill a few crates of beer, prepare some snacks, and invite some friends over to share the experience.
Online
In this day and age, there are many fans who prefer to watch their favourite sporting events through an online streaming service on their PC, tablet or smartphone. As DStv (the company behind SuperSport) is the only one with the rights to broadcast the matches in South Africa, it's the only service that makes it available online as well. This, in turn, doesn't always go as planned.
Pool Table
Whether it's in a bar, restaurant or home, a pool table is always a great conversation starter and ice-breaker. And despite the skill level of the people involved, everyone wants to get involved in the game. It's also a good way to create healthy competition among friends or family. So if you're thinking of investing in one, try Unions Billiards for some great options. If you're more a snooker table type of person, they have that too.
Poker Table
Looking for a poker table or a poker set to introduce some fun gaming in your home? Whether it's boys' or girls' night, it's definitely thrilling when poker is added to the mix. You could make the night extra exciting with some craft beers and popcorn. Or why not go all fancy with it and make some cocktails and canapés to sprinkle class on your game night? Buy your poker table and set from SA Poker Shop and get your poker face ready...
Cocktail Set
Speaking of cocktails, if you have a bar in your home you definitely need to have a cocktail set in there somewhere. You might not be a mixologist, but dazzle your home bar with the right equipment. Or invite some friends over and one of them ought to know how to mix up a drink or two. For some great cocktail shakers, strainers and sets, have a look at Banks Kitchen Boutique.
Chessboard
If games like chess appeal to you way more than any other, then you probably already know that you can buy yourself a mega chessboard for your garden or entertainment room. From chess books to boards and pieces,all your chess needs are met at House Of Chess, and they will deliver straight to your home.
Foosball Table
Loved mostly by high school boys, foosball is the ideal way to entertain the guys for a birthday party. Some girls are into it too, so don't hold back if you're planning a rad bash at your house. Best part about this game is that if aren't able to buy one from Makro, you can always hire one from Fun-Fx. And if you want to add some variety to the shindig, hire out the table tennis game as well.
Pinball Machine
Pinball machines are fast becoming a collator's item. With prices on the rise, no matter how awesome your entertainment room might be, buying one might be a out of your budget. However, the good news is you can also hire out these machines from Pinball Machine Rental. They deliver to most places in the country, so your location won't hinder you from having some old-school fun.
Jukebox
Host a throwback party and hire out a jukebox for the night. The bonus? If you want to listen to the golden oldies or the current hits playing from retro machine, both needs will be met. Check out Jukes for some rad options on which jukebox to hire.
Fingerboard
Speaking of throwbacks, why not take it back to the days when fingerboard was the talk of the town? Its not just a fun game for all, but its quite affordable to buy from Sportsmans Warehouse. If you're a teen, this is an awesome game to play with your parents to have them feeling young again. It's the perfect way to merge two generations with entertainment in your humble abode.
Board Games
These is a favourite among most families and friends. It can get pretty competitive with games like 30 Seconds or Scrabble, but it's probably one of the best ways to create a bond and have a blast in the comfort of your own home. You can buy your board games from takealot.com, CNA or Toy R Us.
Vegas Nights
If you want to go all out Vegas style, then just give Vegas Nights a call. If the kids have gone to their grandparents' house and you're wanting to throw a party with friends, or you're looking for an idea for a bachelor's / bachelorette's, then organise a Vegas-themed party. This is the perfect way to unwind with your friends and indulge in pure fun!
Know of other ways to create entertainment at home? Let us know below!