The Moonlight Market at The Stables
Date: Friday, 07 September 2018
Now that our evenings are getting warmer, we can start enjoying lovely nights out without freezing to death! So why not kick off the season with a visit to the Moonlight Market at The Stables? Take a stroll under the stars while sipping on a glass of bubbly or craft beer. Also, check out the lovely stable stalls and enjoy something delicious from a wide variety of gourmet goodies. Kids will have a blast in the play area and as for your fur babies, take them along too for a walk.
It's Personal Picnic 2018
Date: Saturday, 15 September 2018
Spring is all about parties, being outside, exploring and experiencing something new, so make sure you get your tickets to the It's Personal Picnic at Val Bonne Country Estate! Spend the day soaking up the sun, listening to awesome live music and indulging in loads of gourmet food while taking in the stunning views. For the full artist and foodie line-up, click here to check out their Facebook event. If this festival doesn't scream Spring, nothing else will!
Dein Perry's Tap Dogs
Date: Wednesday, 29 August 2018 – Sunday, 16 September 2018
If you haven't experienced theatre or Dein Perry's Tap Dogs for that matter, then make sure you book your seats to see this global dance sensation before it's too late! Having performed in over 330 cities and 37 countries, in front of over 12 million people, they're heading back to The Teatro to dazzle and delight audiences of all ages with their mesmerising and innovative tap performances.
The Open Gardens Meander 2018
Date: Saturday, 15 September 2018 – Sunday, 16 September 2018
'Tis the season to be outdoors, strolling through blooming gardens and catching a few rays, and there's no better way to do all of those in one go than at the Open Gardens Meander. This year, they will be exploring and showcasing five never-before-seen gardens situated in the suburbs of Atholl and Bryanston, which focus on sustainable gardening. Expect to stroll through green havens producing fresh herbs, fruits and vegetables. Other than getting some inspiration, you'll also be contributing to a great cause – the Johannesburg Child Welfare.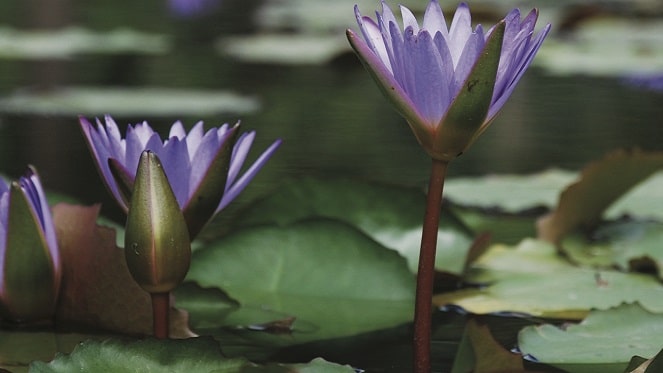 Fitch & Leedes Present The Gin And Rum Social Garden
Date: Saturday, 29 September 2018
Get out and about in the city and quench your thirst with some of South Africa's best gins and rums at the Fitch & Leedes' Gin & Rum Social Garden! Sip on your pick of top-notch local and global gins and rums while enjoying two stages full of live entertainment, interesting themed bars, beautiful views of Johannesburg, mouth-watering street food and, of course, loads of sunshine.
The Foam Run SA
Date: Sunday, 30 September 2018
We've heard about the Color Run, where runners play with coloured powder, now there's something else out of the ordinary – The Foam Run! This is the perfect opportunity to keep cool, get colourful and play in loads of foam while running. Plus, there will be a Finish Festival, giving you the chance to play in foam as much as you want. They have the coolest FoamRun 5k merchandise, a fitness session and awesome performances for all ages.
rAGE Expo 2018
Date: Friday, 05 October 2018 – Sunday, 07 October 2018
It's that time of year again! Gamers, cosplayers, nerds and geeks, it's time to unite for the 16th annual rAGE Expo! This three-day pop-culture mega-event will bring EVERYTHING from video games, computer hardware, sports tournaments and gaming peripherals to retail stores, local game studios, board games, convention artists, comic books, cosplay, digital lifestyle gear, gadgets and tech gear and SA's biggest BYOC (Bring Your Own Computer/Console) LAN event, all together under one roof at the Ticketpro Dome. Get your weekend pass ASAP!
The Sanlam Handmade Contemporary Fair
Date: Friday, 12 October 2018 – Sunday, 14 October 2018
For a curated shopping experience like no other, don't miss the Sanlam Homemade Contemporary Fair taking place at Hyde Park Corner Shopping Centre. The rooftop of this shopping hub will be transformed into a hand-crafted wonderland, complete with some of the country's top designers, chefs and vignerons sharing their products and stories. You can expect a magical setting with brightly lit tented areas filled with the best local furniture crafters, artisan products, top SA chefs, high-end wines and microbreweries, as well as specialty foods.
Johannesburg Pride 2018
Date: Thursday, 25 October 2018 - Sunday, 28 October 2018
Mzansi's longest running LGBTQ+ME Pride event returns this month for another fantastic and fabulous instalment! Join Johannesburg Pride 2018 to raise awareness and celebrate with four days full of nothing but fun. This year's theme is 'Green', symbolising #Growth – encouraging people to celebrate who they are. There'll be plenty of entertainment, including live music, drag acts, a fashion show, food stalls and bars serving the yummiest refreshments. Click here to find out what events will be happening during this festival.
Whisky & Spirits Live
Date: Wednesday, 31 October 2018 – Friday, 02 November 2018
Need to cool off? Then why not enjoy a whisky on the rocks? Or sip on a smooth vodka? Whichever you prefer, make sure you head to Whisky & Spirits Live at the Sandton Convention Centre late this October. Whisky Live offers a wide range of whisky tasting events year-round to suit everyone's tastes, from the curious newcomer to the regular collector. There have been a few Whisky Live celebrations throughout the country, however, the one to be held in Sandton is going to be the biggest of them all, which now also offers a range of hand-selected premium gins and other spirits.