Westgate Mall Fan Park Experience
For the ultimate fan park experience, make sure you head to Westgate Mall! To kick off the excitement of the 2018 season, Westgate will be hosting live match viewings in our very own soccer world cup fan park from 14 - 17 June. Limited seats available and are on a strictly first come first serve basis, so make sure you arrive early! Also, on 14 June 2018 from 16:00 - 17:00 at the Wimpy court entrance, fans will get the opportunity to meet and greet their favourite football players from the Kaizer Chiefs and Mamelodi Sundowners, namely Lorenzo Gordinho, Sibusiso Vilakazi and Bernard Parker.
Mall of Africa Soccer Fan Park
If you're looking for a family-friendly FIFA experience, you definitely don't want to miss the Mall of Africa Soccer Fan Park brought to you by KIA and Kaya FM. Here, you can watch all the games from 22 June to 15 July live on three big screens in a fun and exciting setting perfect for all ages. Not only with there be live screenings of the game, but there will also be lots of activities available at the fan park. Expect on-stage entertainment, a kid zone filled with plenty of fun for the little ones, food stalls offering tasty food, Discovery Soccer Park coaches teaching kids soccer skills in an inflatable soccer park and prizes up for grabs. Worried about the cold? Don't fret, there'll be heaters too! Book your tickets at Ticketpros.co.za.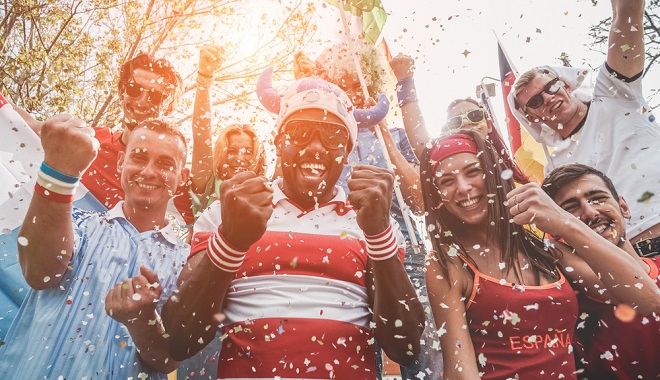 Montecasino's Fan Zone
You can view the thrilling soccer games live screenings at various restaurants and on the piazza at Montecasino every Tuesday, Wednesday, Saturday and Sunday between 14 June - 15 July 2018. The FanZone boasts a exciting live-action screening experience for fans of all ages who are unable to make it to the field of play (anybody flying to Russia any time soon to experience it live?). And if you're feeling peckish or need a drink to quench your thirsty from all the shouting and cheering, you can take your pick from a variety of delectable foods and drinks from a collection of restaurants. These restaurants will be screening the games: Mythos, Lima, Fireroom, La Rosa, Donatella's, Texan Wing Bar and Spur.
Sandton Soccer Village @ Milk Bar
Ready your vuvuzelas, grab another ice-cold beer, warm up those vocal cords and head t the Milkbar for the pop-up Sandton Soccer Village! Football lovers can catch all the goals, excitement and glory here from 14 June - 15 July 2018. Expect games screened live, a family-friendly outdoor area and awesome live music on selected evenings during the World Cup. Tasty meals from the Milk Bar's Afro-inspired menu will also be available if you need to top up your energy levels, and of course, beers and cheers aplenty!
Silverstar's On The Square
This one isn't necessarily a soccer fan park, but it does offer live viewings of the 2018 FIFA World Cup games on the huge outdoor screen, lots of foodie options when you need to grab a bite to eat in between fixtures, Canvas & Cabernet sessions as well as kiddies entertainment to keep the little ones busy. Sounds good, right? Well, then head to Silverstar's On The Square every Friday, Saturday and Sunday. As for the sports screenings on the big screen, you can catch all the action Sunday - Thursday from 09:00 -22:00, Friday and Saturday from 09:00 to 23:00.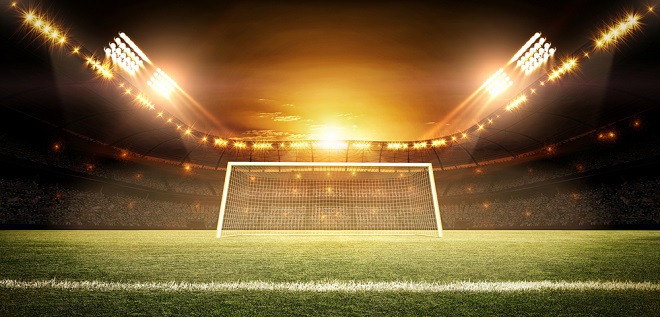 The Bannister Hotel Fan Park
The Bannister Hotel's basement will be converted into a soccer fan's paradise! From 14 June - 15 July 2018, all the games will be on their BIG screen along with BIG sound to make it feel as if you're literally there, in Russia, watch the action in person. And to make the experience even better, there will also be great food and hospitality, an amazing vibe and a Bud Bucket Special you cannot refuse. To ensure one of the best seats in the house, call 011 403 6888 and book your table ASAP.
Emerald Resort & Casino Fan Zone
Emerald Resort & Casino's Fan Zone, which can be found next to Sports Bar, will be filled with excitement, cheers and action this FIFA season. This is the perfect spot for soccer fans to come together and watch the soccer games live on a big screen between 14 June and 15 July on a Friday or Saturday from 14:00 to 22:00. Expect soccer legends, Jackie Ledwaba and Lucky Lekgwathi, to make appearances, live DJs, awesome prizes up for grabs, a great Around the World in 30 Days menu and beverage specials to enjoy and more!
The Weekend Market
This one also isn't a soccer sports park per se, BUT the Weekend Market JHB will have live screenings of the games over the weekend AND opening night, family entertainment, good food, a market, lots of beer, AKA everything you need to ensure the best game viewing experience EVER (without upsetting the wife/husband and kids who are not interesting in this awesome sporting event). Click here to find out which games they'll be screening over the next few weekends.