Things Are Heating Up At Silverstar
Silverstar Casino is turning up the heat from Tuesday, 01 October 2019 to Saturday, 28 December 2019 with its hottest promotion yet! Summer is just around the corner and to celebrate, Silverstar is offering sizzling hot special deals that you simply cannot miss!
Celebrate Summer at Barnyard Theatre
Barnyard Theatre Silverstar has some amazing deals lined up, so be sure to get your tickets now. There are various offers on different days of the week. Get your tickets for only R140 per person* and kids under 12 get in for FREE every day! Pensioners can enjoy a 50% discount and on Tuesdays, you can buy one ticket and get a second one for free! It's happy hour at Barnyard Theatre! *Ts and Cs apply.
Celebrate Summer at Vigour & Verve
Keep cool with delicious gourmet milkshakes at Vigour & Verve. Take your pick from a Kit Kat, choc mint, salted caramel or Milky Bar milkshake and enjoy for only R40 at Vigour & Verve. And while you're visiting, take a look at the other mouth-watering soft serve deals. And if you're looking for for a bigger bite to eat, ask one of the waiters about the meal, cocktail and drink offers.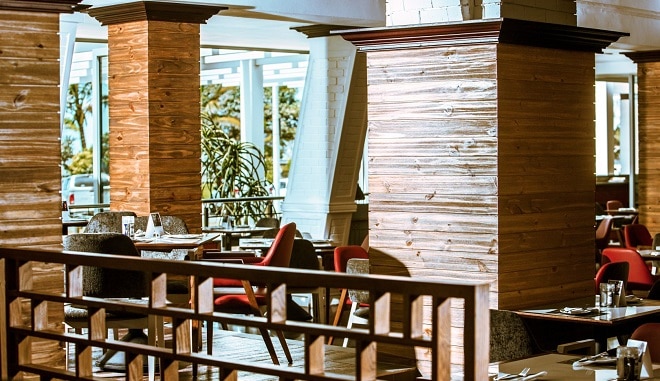 Celebrate Summer at Publicity Bar & Grill
In the mood for some seafood? Then check out these amazing deals at Publicity Bar & Grill. Get the scrumptious three sauce calamari for only R50 or the tropical prawn and chicken salad for only R85. And for the meat eaters, sink your teeth into a pulled pork burger (R80), a boerewors skewer (R80), Portuguese ribs (R99), a saucy steak (R99) or the classic steak, egg and chips for only R99. And last but certainly not least: Haloumi Salad or Chimichurri Chicken for only R80! It's the perfect season to indulge.
Celebrate Summer at Calisto's
Delight your taste buds at Calisto's. Meat and seafood lovers can enjoy a 200g sirloin steak with the added bonus of six medium prawns for only R149.95, served with one side of your choice. Prefer chicken? Get your half chicken and six medium prawns with a side of your choice for only R149.95! Delicious!
Celebrate Summer at Col'cacchio
Col'cacchio also has an amazing deal up their sleeves. Enjoy their Cocktail Combo for only R120! This includes any two cocktails with a vegetarian antipasto (artichokes, baby marrow, roasted red pepper, tomato, olives and galbani fior do latte mozzarella) with a mini herb bread! What a bargain!
Celebrate Summer at Silver Arrow Spur!
Head to Silver Arrow Spur for something that's just perfect for the summer heat. Mocktails (R39.90) and Cocktails (R49.90) in a burst of different flavours - virgin Cranberry Cosmo, virgin Mojito, virgin Strawberry Daiquiri, Cranberry Cosmo, Mojito and Strawberry Daiquiri! Definitely the perfect way to keep cool this summer!
Don't Forget The 2019 RWC!
Don't forget that Silverstar will be screening the rugby action on their big screen on The Square at Boktown. Visit the Silverstar website for a full match schedule. It's a definite must-experience for the whole family.
For More Information
For more information about Silverstar and their hot deals, visit www.tsogosun.com.
You can also contact them on 011 662 7300.
Also, keep an eye on Silverstar Casino's Facebook and Twitter pages for all the latest news, events and special offers.