A new month means a brand-new lineup of entertainment, and Silverstar Casino – the West Rand's favourite entertainment destination – is sharing its March musts with you! Don't miss out.
Theuns Jordaan LIVE
Theuns Jordaan is undoubtedly one of the biggest Afrikaans artists in the country. With five solo albums and sales of more than 1 million, he is clearly not only an accomplished singer, but also a very talented songwriter. Catch him live for one night only at Silverstar Barnyard.
Ruhan du Toit LIVE
Best known for his jaw-dropping rendition of the popular Simon & Garfunkel, The Sound of Silence, and his latest Afrikaans hit, As Jy Dink Jy Weet, Ruhan du Toit definitely needs no introduction in music circles.
His unique vocal range, variety of six languages, and talent behind the guitar and other musical instruments, have not only opened doors for him in the past, but have also cemented his place in the hearts and ears of South African and International music lovers.
80s vs 90s: Two Decades Collide with the Hottest Hits 
A musical roller coaster ride which is loads of fun for the audience, who are transported by a funky ten-piece cast into a pre-millennial retro zone of note! 80s vs 90s boasts a playlist that is guaranteed to be loved by all. 20 years of hits take up arms in an epic sonic clash that has fewer casualties than the Battle of Waterloo, way less stress than the Battle of The Bulge and minimal fall out compared to the Battle of The Sexes!
Koos Kombuis LIVE
The endearing maverick singer songwriter, Koos Kombuis, will be taking centre stage at Barnyard Theatre Silverstar later this March! A true legend in the Afrikaans music landscape, he has been touring the country since the late 80s with his edgy, thought-provoking songs. Enjoy this unique experience and sing along to Koos Kombuis' iconic classics – Lisa se Klavier, Johnny Is Nie Dood Nie, and many more!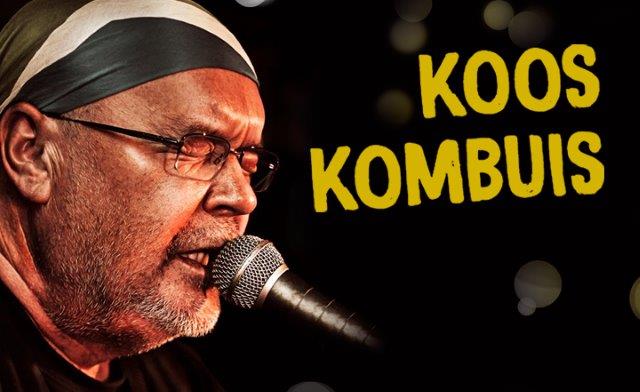 Doringdraad Komediant with Ek Kan Vlot Kak Praat 
When was the last time you laughed until you cried? Don't miss Doringdraad's unique brand of Afrikaans comedy about married life, sport, Afrikaans music and more. With over 150 000 followers and more than 3 million views - you've probably already laughed at a few of his jokes on Facebook, now experience the laughter live at Silverstar Barnyard. Please note: there's an age restriction of PG 18.
Riaad Moosa with Not a Nice Guy 
Getting older is confusing. Riaad Moosa has always been known as a nice guy, but he finds that getting older has left him increasingly moody and irritated by "little" things. He still believes in the idea of being nice, but it seems this philosophy is not genuine any more.
The Parlotones Live Tour 2020
They have become South Africa's most accomplished pop rock band of all time. The Parlotones' career highlights include two platinum and three double platinum albums, performing at the FIFA World Cup kick-off concert, Live Earth, as well as performances in over 150 cities around the world. Known for their theatrical live shows, they have collaborated with Zip Zap Circus and various orchestras. Join the multi-award winning band as they take you on a musical journey, embracing a larger than life sound rich with favourites from the band's award laden catalogue, right up to an including their recently SAMA nominated album, CHINA.
Francois van Coke with Stories Agter die Tunes
Date: Thursday, 30 April 2020. Show starts at 20:00.
Venue: Barnyard Theatre, Silverstar
Cost: R165 per person, click here to get your tickets.
Join Francois van Coke for an intimate show featuring acoustic renditions of his most popular hits and the stories behind them. Francois & Tasché, backed by guitarists Jedd Kossew and Richard Onraet, will perform songs spanning Francois' 17 years as frontman of Fokofpolisiekar, Van Coke Kartel, and as an award-winning solo artist.
Francois will regale his audience with the background stories of timeless classics such as Toe Vind Ek Jou, Komma, Ek Skyn (Heilig), Tot Die Son Uitkom, as well as the story of him and Tasché winning season 3 of the popular The Voice SA singing competition.
Tasché will not only join Francois on stage, but will also be performing some of her own original material and cover versions as performed on The Voice SA. She will also share more about her crazy journey to date.
For More Information
For more information on Silverstar and their hot entertainment lineup, visit www.tsogosun.com/siverstar-casino.
You can also contact them on 011 662 7300.
Also, keep an eye on Silverstar Casino's Facebook and Twitter pages for all the latest news, events and special offers.