Dining Out
Before we start a day of exploring, we need to fill our bellies. At Rosebank Mall, the hardest part is trying to choose between all the eateries. We'll just have a little something from all of them. From yummy pastas to beguiling cakes and sinful chocolate, we're going to feast!
Europa
For scrumptious Mediterranean-style fare, visit Europa. Here, you can experience classic coffees, stunning salads, gourmet pizzas and mouthwatering pastas. We love their Nutty Mocha, with macadamia infused espresso, dark chocolate and frothy milk. This pairs perfectly with the Gnocchi Al Funghi, these potato gnocchi are served with mushrooms, garlic, thyme and rocket.
Caramello's
This restaurant offers an a la carte menu as well as a splendid selection of cakes. Their menu is composed of breakfasts, sandwiches, french toast, croissants, quiches, salads, burgers, traditional meals and grills, meze and pasta. However, their passion lies with sweet treats, with about 20 varieties of cakes on offer. As Marie Antoinette said, "let them eat cake".
Lindt
Lindt is just the thing for a decadent after-dinner treat. Spoil yourself with truffles, indulgent slabs and dessert chocolates. This Swiss chocolate is made from the finest grade cocoa beans to create a quality treat that you deserve. The Lindt store has a wide selection of Lindor truffles, Excellence chocolate slabs, Creation slabs and the Hello range. And they even offer tasters of their chocolates in store.
Entertainment
Now that we're fed, we can face the world. But what to do? Rosebank Mall offers a plethora of unique dining and entertaining experiences. All the activities on offer reflect the artsy vibe of the suburb.
Cinema Nouveau
Ster-Kinekor's latest offering, Cinema Nouveau, is now at Rosebank Mall. Cinema Nouveau offers art house titles and live screenings of theatre shows. It is one of the very few cinemas in the world that is fully dedicated to art cinema and independent films. So grab some pop corn and a cool drink, sit back and get ready for an alternative movie experience.
Markets
Rosebank Mall is host to both the Rosebank Art & Craft Market and the Rosebank Sunday Market. The Rosebank Art & Craft markets offers a wide array of curios, ornaments, beaded goods and gifting ware, all with an African vibe. The Rosebank Sunday Market has a range of food, art and crafts, clothing and antiques on the rooftop of the mall.
Events
This shopping mall has many events lined up for all occasions. Their events include bridal fairs, sales, art festivals, lifestyle emporiums and markets. There is something for everyone, no matter their preference. Follow them on Facebook to keep in touch with their latest events, news and promotions.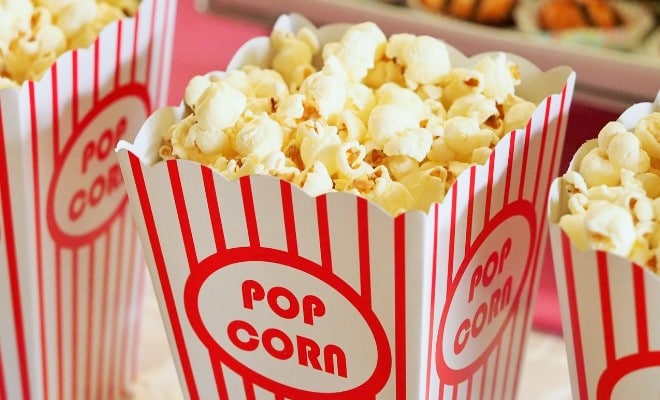 Shopping
Rosebank Mall has many choices in the retail therapy department. It is filled with a bunch of great places to shop, offering designer gear in all the latest styles and trends.
Fashion
Filled with top designers, this mall is the place to go when searching for the biggest names in the fashion industry. Whether you're shopping for a special occasion or are looking for a collectors piece, this mall will have just what you're searching for. Labels include Belmondo, Fabiani, Freddy, Jo Borkett, Jones & Kent, Lacoste, Tread + Miller, Signor Uomo and many more.
Footwear
The perfect outfit cannot be completed without shoes. What you wear on your feet has the power to make or break your look, whether they're sneakers, boots or heels. Luckily, Rosebank Mall caters to all footwear needs. Find your perfect fit at Aldo, Cross Trainer, Green Cross, Hush Puppies, Sketchers, Step Ahead or Tsonga.
Jewellery
Our outfits and shoes are sorted. But what about a bit of sparkle to add some pizzazz? This mall offers delux jewellery, whether you like simple and clean or chucky and vibrant jewels. Head to American Swiss, Browns or Jewellery Company for classy diamonds and pearls. Or try Dragon's Lair, Jewls And Jems and Pandora for vibrant chunky necklaces and flashy pieces.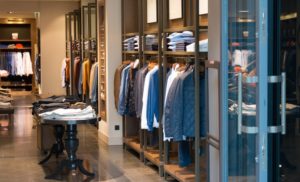 Beauty 
With our wardrobe now in check, we need to be too. Spend a day getting pampered from head to toe at one of these beauty spots.
Sorbet
Caring for all your skin care needs, Sorbet will make you feel and look gorgeous. They offer nail care, waxing, massages and facials. Or get a quick and affordable blow dry at Sorbet Dry Bar. Men can get treated too, with a shave, wax, massage, cleanse and shoe shine at Sorbet Man.
Splush Gerald Wells
This hair salon provides long lasting care with the Splush range of professional hair care products. Get shampoo, conditioner, creme, spray, mousse, gel and masks to leave you with soft and shiny locks. These hair care products are specifically tailored for your hair problems, whether your hair is dry, damaged, coloured, straight or curly.
Placecol
This skincare company offers products to soothe blemishes and breakouts, treat signs of ageing, reduce redness and sensitivity, ease uncomfortable tightness, correct dark spots and uneven skin tone and to protect the skin from harmful sun rays. They also offer several beauty treatments from facials and hair removal to non-surgical face lifts and micro-needling.
Can't get enough? Well Rosebank has plenty more restaurants, entertainment, markets and art worth exploring. Read our Explore Rosebank guide to find the best spots to suss out.
Contact details: Rosebank Mall | 011 788 5530 | Rosebank Mall, 50 Bath Avenue | [email protected] | https://www.rosebankmall.co.za
*Feature image sourced from Rosebank Mall's Facebook page.