We know that Shepstone Gardens is a a popular and renowned venue for magical weddings and events, but there are few other elements that make this destination a must-visit in the city. There are so many features and delightful aspects to explore here.
The Gardens, Of Course!
When you think of Shepstone Gardens, what's the first thing that comes to mind? Well, their extravagant gardens, of course! Not only do their gorgeously lush gardens offer the perfect backdrop to your special occasion, but they make the perfect setting for making memories. Bridal couples are sure have beautiful wedding photographs taken at different spits throughout the property. Be sure to visit their social media platforms and website to view some of thei previous weddings they have hosted. The pictures will leave you in awe.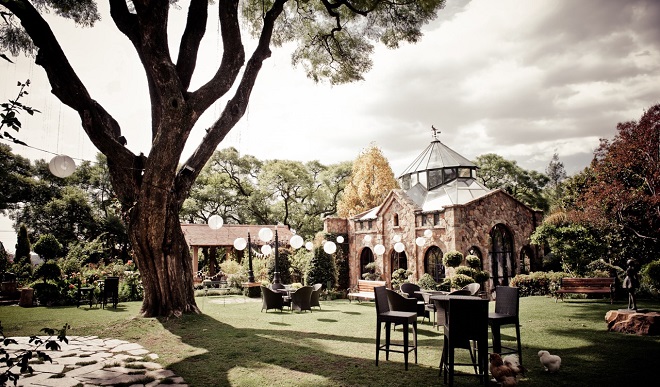 The Glass Marquee at Shepstone Garden
One of the sought-after features at Shepstone Gardens is the striking Glass Marquee. Complete with marbled floors, stone pillars and gorgeous chandeliers, this setting most certainly adds a sense of opulence and timelessness to any event. This is a magical and enchanting venue space, which can be decorated any which way you wish. Just imagine vibrant flowers and fairy lights beautifully draped from the ceiling along with a view of the colour-changing sky as the sun sets. Stunning!
The Variety Of Venues at Shepstone Gardens
No matter what the occasion, Shepstone Gardens are sure to have the setting or venue to host your event. The Grand Hall offers a space complete with wooden floors, pillars and mirrors take, ideal for banquets and conferencing. Their on-site Chapel with intricate stone walls, large stained-glass windows and magnificent glass roof situated within the leafy gardens make for the perfect setting to say your vows. The Natural Arch offers a stunning outdoor space that showcases the beauty of nature within their gardens. And last but certainly not least, there's their magnificent Glass Marquee! Click here to find out more about their various venues.
For More Information on Shepstone Gardens
For more information about Shepstone Gardens, visit shepstonegardens.co.za.
You can also contact them on 011 728 6738 or [email protected].
Don't forget to follow them on Facebook, Twitter and Instagram for the latest news, events, offers and information.
You can find Shepstone Gardens at 10 Hope Road, Mountain View, Johannesburg.
Want to know more about wedding and event venues in Joburg? Check out our comprehensive guide.