Solution to hunger? Eating. Selective palate? The spice of variety, Killarney Mall has a diversity of restaurants to explore and surprise your palate.
Nothing is more exciting to our taste buds than the taste of something new and different. So, we have made it our business to give you the generous offering that Killarney Mall has in store for you. We will travel to Mexico through to Asia in no time.
Mexico
MAMATACO
We all know that Mexican food in South Africa is one of the fastest growing cuisines in the food industry. The new twists and trends are making things tastier and so is MAMATACO.
Mama Taco is proudly South African and aims to give customers the best food around, sourcing their ingredients straight out of Mexico - the true Mexican essence is not lost in translation.
They appreciate fresh ingredients and catering to different customers with different dietary needs.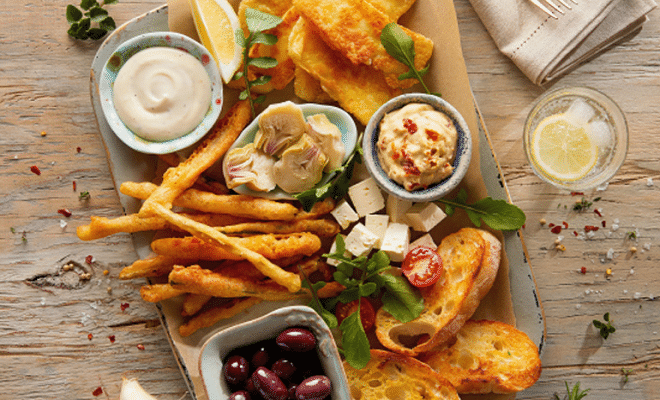 Mediterranean
Europa
Delicious meals and delights are their forte, Europa has been nestled in Killarney for the longest time. Comfortably situated in a cosy area in the mall.
Europa has a very generous and diverse menu, they have a wide range that includes anything from pizza to salmon. So whether you want to start your day with a breakfast or end it with a wholesome dinner, they have what you need.fulfilling
The food is absolutely marvelous and tasty so pay them a visit.
Italian (With A Twist)
Del Forno
Del Forno specialises in the Italian dominating foods like pizza and pasta, but are not limited to that. They also bring a delicious fusion with Mediterranean cuisine.
They love and appreciate good quality ingredients and tasty food. Del Forno expresses their passion for food with so much confidence and source the finest ingredients. Without losing their flair for wholesome meals, they are always shaking things up with seasonal menus.
They also cater to Halaal dietary requirements.
Thai
Simply Asia
Simply Asia is all about giving the best Thai food experience, their menu is very generous. you will have tons of food to choose from and enjoy.
What began with a bad food experience, inspired and motivated the founder to bring the real Thai experience to your plate. Their exotic meals are made with love and the best ingredients. The Simply Asia in Killarney is Halaal certified and also make great sushi.
You also get to enjoy a full meal, from starters right through to dessert. Come with an empty stomach.
America
Sausage Saloon
Sausage Saloon gives you a taste of America, and here you get to make your own custom hot dog roll.
You choose the size of you sausage and fillings and then get sauced up. This is great you are looking for something that will not take up too much time. Sausage Saloon is the best for variety and just being spontaneous because you get to choose from a lot of toppings .
They also have great combos for the hunger buster.