Whether you're looking to add more activity and sports to your life or simply just want to better your current diet, there are many ways to work on the better version of you. Here is a short guide to everything you need to know to make your "New Year, New You" goals a reality. Wishing you all the best for 2022! Now, let's get started on making this year our best one yet.
What Are You Looking For? 
Give Veganuary A Go!
Food For Fitness
Start Doing Yoga
Get Active!
Some Motivation
Give Veganuary A Go!
Looking to start eating better in the new year? Or perhaps you'd like to change your diet completely? No matter what your reason, why not try Veganuary for the month of January, just to see what it would be like to "go green" for a little bit. Want to find out more about Veganuary? Then check out this article to find out what it's all about and where you can take the pledge.
Click here to find out more about Veganuary.
Now that you're well on your way to either becoming vegan or looking to eat healthier to improve your health, it's time to find some of the best vegan-friendly restaurants in the city. To get you started, we have created this list of a few of our favourite vegan-friendly restaurants that will prove to you that "going green"with your diet can actually be more delicious and flavoursome than you'd think.
Click here for Vegan-Friendly Restaurants in Joburg.
Food For Fitness
Looking for delicious food that won't hinder your progress in weight loss or fitness? Then why not check out GO-LO Low-Carb Lifestyle and their range of low-carb foods. They have everything from low-carb smoothies that's sure to leave you feeling full and satisfied and delicious soups perfect for the winter to low-carb bread, pitas and wraps, jam-packed with all the nutrients and goodness you need to maintain a well-balanced eating plan.
Click here for more information on GO-LO Low-Carb Lifetstyle.
Perfect for meal replacements or as something delicious on-the-go, smoothies are a must if you're looking to treat yourself to something full of fresh fruit, lots of vitamins and minerals, and just super refreshing. Lucky for us, there are many spots in Joburg where you can get your smoothie fix, whether you just want to grab one as a post-workout spoil or get a supply delivered at home to enjoy whenever you wish.
Click here for the Best Smoothie Spots in Johannesburg.
Surely you have worked up a ferocious appetite after that hardcore workout at the gym, at home, or in your local park. So, why not celebrate your epic sweat session with your workout buddies and grab something delicious from these post-workout meal spots in Johannesburg? Expect to enjoy delicious breakfasts, hearty brunches, and light lunches at these tasty post-workout hot spots in the new year.
Click here for Post-Workout Restaurants in Johannesburg.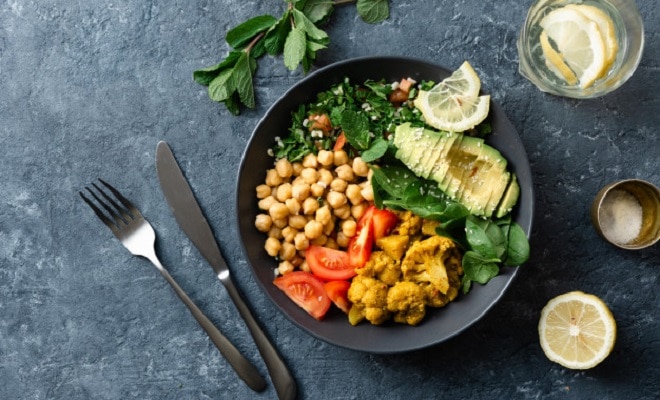 Start Doing Yoga
New to yoga and what to find out more about this topic? Not to worry! Here, we give you the down low on the different styles of yoga that you can try. Not only is it a great way to stretch and get into shape, but it also helps with lowering stress, tense and anxiety. With that said, sign us up! Keep reading to find out more about Vinyasa Yoga, Ashatanga Yoga, Forrest Yoga, and Bikram or Hot Yoga.
Click here for our Yogi Guide To Yoga Styles.
Now that you're clued up on the many different yoga styles available, it's time to find a yoga studio in Johannesburg offering classes to help you on your yoga journey in the new year. Not only do they offer in-studio classes (limited capacity) but they now also offer yogis the opportunity to enjoy their offerings via online classes in an attempt to flatten the curve of the COVID-19 pandemic in the city.
Click here to find Yoga Studios in Johannesburg.
Get Active!
Thanks to technology, we have a wide variety of fitness apps available, right at our fingertips. No matter what sort of workouts you enjoy doing, there is bound to be a fitness app perfect for you, no matter what type of phone you own or what budget you're on. Best of all, there are plenty of free fitness apps that we know you'll love. So, download your preferred app and get moving!
Click here for Fitness Apps To Try.
Not keen on heading to the gym for your daily workout? Not a problem, all you need is some fitness equipment and a big open space to do these At-Home Workouts. Just shuffle some of your furniture around in the living room and you'll have ample space to get active and blast those fitness goals you've set for yourself in 2021. Here are a few workouts to do at home what don't need special equipment and workout machines.
Click here for some At-Home Workouts.
Lace up your running shoes and start jogging as part of you fitness regime. Not only is this a great way to get your daily steps in, but it's also a great opportunity to find running buddies, get some fresh air, and get on top of your cardio. And if you're looking for running clubs and safer running space to get in some cardio and clear your mind, then keep reading.
Click here for Safe Running Spaces in Joburg.
Why not get active by joining a sports club in the new year and enjoying one of the fun sporting activities they have to offer? There's everything from tennis and soccer, to running, hockey, rugby and cricket, just to name a few. We have found and listed a few of the sports clubs you can find in Joburg.
Click here for Sports Clubs in Johannesburg.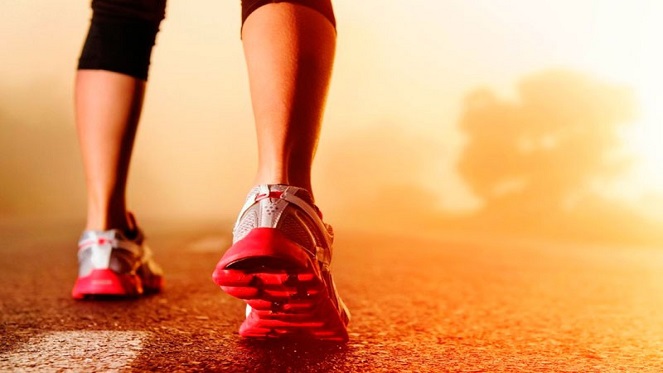 Some Motivation
There is nothing more motivating and inspiring than a new set of athleisure wear to get you moving in style. Luckily for us, there are plenty of fitness apparel stores throughout the city, offering everything from workout leggings and tights to sports tops, vests, fitness shorts, equipment and much more. Here are a few stores you need to check out if you're looking to stock up on new gym wear.
Click here for trendy Athleisure Stores.