Emerald Resort & Casino promises adventure, with exciting entertainment for the whole family, all year round. From something special for Mother's Day and fun ideas for an lovely Mother's Day celebration to exciting adventures around every corner, there's something for everyone.
Spoil Mom This Mother's Day
Mother's Day is just around the corner and if you have nothing special planned for that amazing woman in your life, then make sure you check out Emerald Resort & Casino's Mother's Day celebrations on Sunday, 13 May 2018. Take your pick from the lovely Hotel Buffet that will be taking place at Emerald Hotel and it's stunning gardens or the Breeze Buffet which also includes a refreshing Strawberry Daiquiri special! Booking is essential so make your reservation now before it's too late. You can also find the menus for the day on their website.
Date:  Sunday, 13 May 2018
Times:
Hotel Buffet: 12:30 to 15:30
Breeze Buffet: 12:00 to 15:00
Cost:
Hotel Buffet: R275 per adult, R135 per child under 12 and children under 4 eat for FREE
Breeze Buffet: R220 per adult and R95 per child under 12
To book, call 016 982 8643 or email [email protected].
How About Spoiling Mom With A Relaxing Getaway?
The Emerald Resort & Casino is just the place if you're looking to enjoy a midweek break and want to unwind with your loved ones, especially just before Mother's Day. Treat mom to a relaxing escape at the Emerald Hotel who has an awesome midweek hotel special running at the moment! Book online now and you'll receive up to 25% discount on your rate*. Now you'll have some extra cash to spend on spoiling mom with all the fun activities available at Emerald!
*Terms & Conditions apply.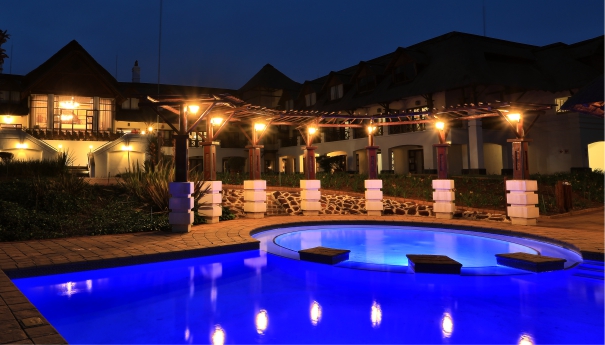 Adventure Around Every Corner
A visit to Emerald Resort & Casino is not complete without experiencing the exciting entertainment and activities available on site. Get your cozzies on and make a splash at the Aquadome, which boasts loads of fun slides and heated pools so you can swim any time of the year, even if it's freezing outside. And lets not forget taking a safari and playing spot-the-animal at Animal World. Here, you'll get to encounter many different species of animals, birds and reptiles. Keep a look out for hippos and flamingos, iguanas and antelope, monkeys, lions, snakes and much more. It's an awesome experience for the whole family.
For More Information
For more information about Emerald Resort & Casino, call 016 982 8000, email [email protected], or visit their website at www.emeraldcasino.co.za.
Also, check them out on Facebook and Twitter @emerald_resort.