Considered one of the city's most established shopping centres, Killarney Mall is just the place for all of youor shopping needs. Centrally located within in the heart of the prestigious areas of Houghton, Westcliff and The Parks, they offer their visitors convenience and an exceptional shopping experience, the latest products and trends, as well as the perfect place to dine out and spend time with your loved ones. Here, you can get your weekly grocery shopping done at their fully stocked anchors – Pick n Pay and Woolworths – or treat yourself to a well-deserve pamper session at one of their beauty specials – such as Perfect 10 or Sorbet. They also have a banking hall, healthcare professionals, a state-of-the-art cinema and an array of restaurants that cater to their Halaal visitors.
What Are You Looking For?
Shopping
Restaurants
Movies
Services
Parking
Trading Hours
Contact Details
Shopping
Visit Killarney Mall and shop until you drop! This shopping centre offers shoppers a wide selection of stores, ranging from your everyday essentials, the latest fashion, footwear and lovely accessories to the coolest high tech gadgets, spoils for the kids and even stunning décor and furniture to spruce up your living space. You can find it all here! Wondering what stores and brands you can expect at Killarney Mall? To name a few, you can shop up a storm at store such as @Home, Le Creuset, Cape Union Mart, Exclusive Books, Mr Price, Polly Potter's Toy Store, Rage, The Body Shop, The Crazy Store and Truworths. Be sure to pay them a visit to see what other brands and stores they have ready and waiting for you!
Explore Shopping at Killarney Mall.
Restaurants
When it comes to dining at Killarney Mall, they truly do cater well to their visitors while also offering a variety of cuisines. For a fantastic way to start your day, stop by Mugg & Bean for one of their legendary breakfasts along with a hot cup of coffee. For lunch, visit Europa for some hearty Italian that's sure to hit the spot. And for dinner with family and friends, Ocean Basket and its flavourful Mediterranean offering will certainly delight the taste buds. Other restaurant you can explore include Sausage Saloon, Simply Asia, Wimpy, Akhalwaya's Fast Foods, Del Forno, Mi Vami, and Woolworths Café. Also, a lot of their restaurants do cater to their Halaal visitors.
Explore Restaurants at Killarney Mall.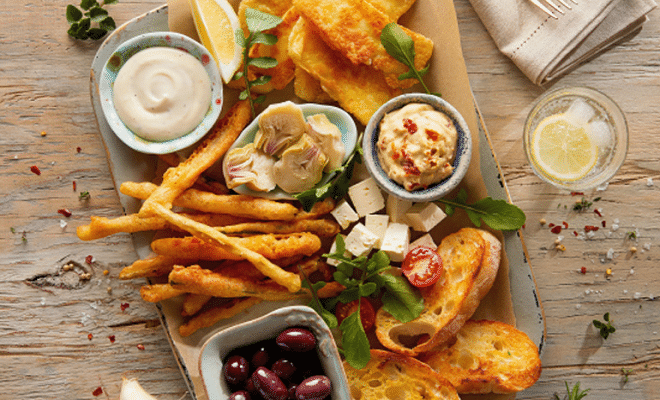 Movies
For the latest blockbusters on the big screen, be sure to visit Killarney Mall's CineCentre on the lower level. You're sure to find just the movie, no matter what you're in the mood for. The little ones will thoroughly enjoy the new animation movies on circuit, while dad will be on the edge of his seat watching an adrenaline-packed action film. And as for mom, there's sure to be a rom-com or heartwarming drama that's sure to leave one feeling moved and inspired. There's definitely something for everyone to enjoy. For the latest movies on circuit at Killarney Mall or to book your tickets, visit cinecentre.co.za.
Explore Movies at Killarney Mall.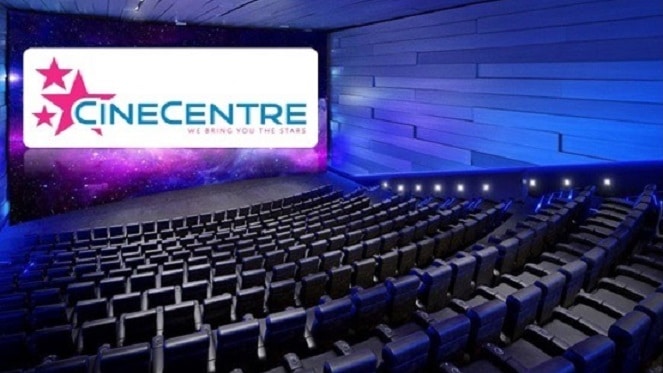 Services
Killarney Mall offers their visitors a wide range of services complete with exceptional service. For healthcare, book an appointment to visit their Medical Suites that houses various doctors such as General Practitioners, Dentists, Chiropractors and Physiotherapists. They also offer commercial office spaces at their three-floor Office Towers. If you need assistance, information or would like to purchase a Killarney Mall gift card, visit their friendly Info Desk, located on the upper level opposite Woolworths. And for all of your banking and financial needs, make your way to the lower level banking hall where you'll find Absa, Bidvest, Capitec, FNB, Nedbank, Standard Bank and Tower Bureau De Change.
Parking
Accessible from Riviera Road and Killarney Road, Killarney Mall offers visitors over 1 000 secure parking bays. Their parking ticket dispensers are touchless and will auto-issue parking tickets to each approaching vehicle. After you've done everything you wanted to do at Killarney Mall, you can make payment at the pay stations located at all mall entry points. The pay stations have been enabled with a Tap-n-Go function, allowing shoppers to use their credit and debit cards for a contactless and touchfree parking payment. Click here to view Killarney Mall's parking rates.
Trading Hours
Mondays – Fridays: 09:00 – 18:00
Saturdays: 09:00 – 17:00
Sundays 10:00 – 16:00
Public Holidays 10:00 – 16:00
Click here for further trading hour details regarding banks, Woolworths and Pick n Pay.
Contact Details
Website: www.killarneymall.co.za
Tel: 061 196 2906
Email: [email protected]
Address: 60 Riviera Road, Killarney, Johannesburg.