Bokkie Park
Bokkie Park has an array of farm animals including goats, sheep, cows, donkeys, horses, ostriches, rabbits, pigs, peacocks, geese, ducks and guinea pigs. The kids, and adults, can spend the day meeting and feeding these animals. This is a great way to get kids to interact with and respect animals and a great learning opportunity. The park also offers braai facilities, lapas and jungle gyms, with lots of room for picnicking and running around. Feed for the animals is sold at the onsite tuck shop, but you can also bring your own vegetables from home. The animals at the park are particularly fond of carrots. Items like bread, meat and processed food should not be fed to the animals.
Contact details: 011 999 5236 | 8 Southvale Rd, Leeuwpoort 113-Ir, Boksburg
Carnival City
This casino and entertainment venue offers a plethora of children's activities, for all ages. The Kidzone Créche will babysit children form four months to 12 years old, while keeping them busy. Older kids can explore the outdoor theme rides. And tweens and teens can spend hours at the arcade, battling it out laser tagging and racing away at the go-karts. Family time can be enjoyed playing a few rounds of ten pin bowling or catching the latest blockbusters at the cinema. And there is a wide variety of restaurants to satisfy any hunger pangs when the night draws to a close.
Contact details: 011 898 7000 | Carnival City Casino, Elsburg Road, Brakpan | [email protected] | https://www.suninternational.com/carnival-city/
Wild Waters
With plentiful exhilarating water attractions, Wild Waters will thrill people of all ages. What better way is there to spend the long summer days, than with water fun? Families and children of all ages will have a blast splashing in the water, sliding into pools and riding the waves. Attractions include Raging Rapids, Super Tube Slide, Wave Pool and Speed Slide, among others. Other amenities range from braai facilities and lapas to jungle gyms and volleyball courts.
Contact details: 011 826 6736 | 1 Margaret Avenue, Bardene, Boksburg | [email protected] | http://www.wildwatersboksburg.co.za/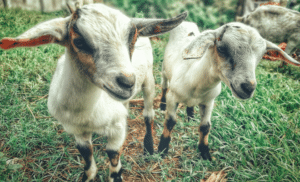 Wi: Jump Trampoline Park
This trampoline park, located at Mall @ Carnival, boasts over 100 trampolines, nine 14m slides, zip lines, obstacle courses, dodge ball, wave runner, volleyball, bag jump, basketball, party pods and a chill zone. This park caters to children from three years old and up, as well as teenagers and adults. Kids under the age of three are cared for at the toddler zone. If all this wasn't enough, there is also an onsite restaurant and retail store. Tickets buy you an hour of jumping, and includes jumping socks.
Contact details: 011 915 0614 | [email protected] Shopping Centre, Heidelberg Rd & Airport Road, Dalpark, Brakpan | [email protected] | http://www.wijump.co.za
Blades and Triggers Paintball Field
For a fun filled family day out, why not go paintballing? This game is not only thrilling, but it also involves strategy, skill and teamwork. Blades and Triggers offers a variety of games on their many fields. There are astro turf and grass fields for 3- or 5-man teams, with inflatable bunkers. Games include the adrenaline packed speed ball, rec ball as well as tactical, milsim and scenario paint ball games. For other activities, try archery, airsoft and precision shooting.
Contact details: 082 725 8035 | 157 Northrand Road, Driefontein85-lr, Boksburg | [email protected] | https://www.bntpaintball.co.za
Trees Eco Fun Park
Not quite in Boksburg, but in the neighbouring Benoni, this park offers a great option for family days out. Trees Eco Park is a private, access controlled park, offering safety and convenience. The park has picnic areas, jungle gyms, swings, trees, an educational bug house, lapa, limbo and other kid appropriate games, garden furniture and braai facilities. Bookings are required, at just R25 per person from 10:00 - 17:00.
Contact details: 082 458 1504 | 2 Totius Road, Rynfield AH, Benoni | https://www.jozikids.co.za/listing/trees-eco-fun-park-benoni/