A Sparkling New Sensation For Wine Lovers!
Inspired by a product seen abroad, Pierre Jourdan Wine Popsicles, or 'PJ Pops', was brought to life! These alcohol-based popsicles are rather popular overseas, and PJ Pops is SA's very first home-grown, wine-based popsicle to hit our shelves.
PJ Pops will launch with two delicious offerings made from the Pierre Jourdan Brut (a Cap Classique), and Pierre Jourdan Tranquille (a still wine made from a blend of Pinot Noir and Chardonnay). Both wines are from the acclaimed Franschhoek cellar, Haute Cabrière.
With Pierre Jourdan Brut and Pierre Jourdan Tranquille celebrated their 30th and 15th anniversaries in 2016, the Popsicle will ensure to remain true to the spirit and essence of these much-loved wines. In creating these refreshing PJ Pops, the wines are slightly sweetened with fructose for a more decadent dessert experience, yet all the complexity of the elegant Brut, and the gentle bouquet of the Pinot Noir-driven Tranquille, remain. How delicious does that sound?
Enjoy A PJ Pop Any Time
PJ Pops are the perfect little indulgence to be shared and enjoyed at any time of the day. Not only are they ideal for get-togethers such as braais or picnics, but also as a refreshing treat at the end of a long and busy day. They also work beautifully as an aperitif, a palate cleanser, and even as a great alternative dessert. Packaged in a sophisticated, fully-recyclable Popsicle tube, with a 100% aluminium foil top-seal, this popsicle allows for fuss-free enjoyment anywhere, anytime.
When And Where Will The PJ Pops Be Available?
PJ Pops launched on Spring Day, 01 September 2016 and is available at selected upmarket bars, hotels, restaurants, select wine festivals, life style events and late-night venues in both Gauteng and the Western Cape.
The Popsicle also launched exclusively at select Pick 'n Pay Liquor and Grocery stores across Gauteng and the Western Cape.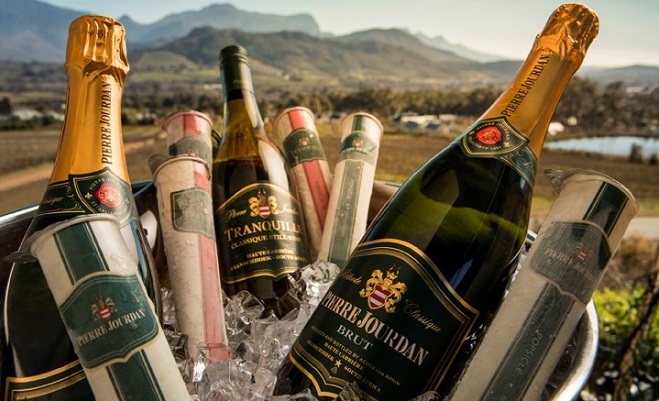 For More Information
For more information and a list of PJ Pops' stockists, visit www.cabrière.co.za or www.jmlconsulting.co.za.
Follow @HauteCabrière on Twitter and Instagram, and Haute Cabrière, Pierre Jourdan and Me on Facebook.
Also, follow @JMLConsulting on Facebook, Instagram and @JMLConsultingSA on Twitter.