Le Petit Chef is Here!
We have something exciting to share with with you! In case you haven't heard or missed it, Le Petit Chef has chosen Johannesburg as his 29th city abroad to join him in 4D world travel, accompanied by a six-course date night on steroids. Le Petit Chef creators, Filip Sterckx and Antoon Verbeeck from Skullmapping and show producer, Nadine Beshir, bring this gastronomical delight to life with amazing graphics, an exciting tale, and of course, exquisite cuisine.
The six-course dining and entertainment experience has set up residence at the Faircity Quatermain Hotel in Morningside, Sandton. But make sure you book your experience ASAP, as this is a pop-up restaurant and will disappear at some point.
What To Expect At DinnerTimeStories
Where to begin! This spice-infused six-course dining experience begins with a complimentary glass of champagne (there's also a wine pairing option). This is an experience to be shared at communal tables of eight and twelve, with only 52 guests per show.
As for the menu, it is never revealed beforehand. There are vegetarian, vegan, Halaal and Kosher friendly options, too. Everything the diner will be experiencing is authentically sourced from the country of origin, making this the most affordable way to travel and taste your way across the world, visiting Arabia, India, the peaks of the Himalayas and finally, China, before returning to the point of origin, Marseilles, France.
This unique dining experience combines cutting-edge 3D technology, visual artistry, theatrical storytelling, fresh ingredients, unique flavours, sounds and tastes, all into one delicious culinary journey unlike any other.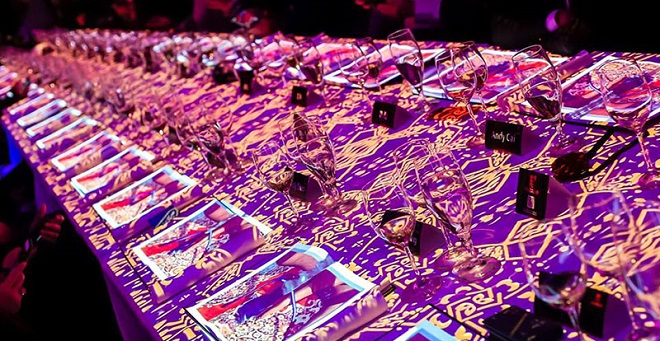 Early Bird Special
Le Petit Chef is celebrating his arrival in South Africa with an early bird launch special of R995 per adult and R845 for children, thereafter increasing to R 1225 and R 995, respectively. Visit Computicket to get your tickets now.
There will also be child-friendly Sunday lunches with an adapted menu, but all other shows are strictly for children over the age of 12.
The Faircity Quatermain Hotel is also running dinner, bed and breakfast specials with singles at R1 995 and R 2 990 for couples sharing.
Need An Interesting Corporate Function Idea?
Le Petit Chef is excited to accommodate corporate bookings with specific times reserved for such purposes. Additional entertainment can easily be incorporated, as well as personalised branding.
He is even willing to go home with his patrons by bringing his Le Petit Chef Du Maison experience into the home or any event space of the client's choosing for any occasion that needs that extra special something added to it.
Choose one meal or all four of his event-specific recipes and he will prepare it as if you are at one of his shows.
You Could Win A Trip To Marseilles!
One of Le Petit Chef's sponsors is the luxurious Air France, who have added some additional incentives. All guests are automatically entered into a draw to win two flights with Air France to Marseilles, the home of Le Petit Chef.
The draw will happen when Le Petit Chef packs his bags. Book early on Computicket, the show truly needs to be seen to be believed.
For More Information
For more information about Le Petit Chef and this unique and mind-blowing dining experience, visit www.dinnertimestories.co.za.
You can also contact them on 081 266 2661 or [email protected].
Don't forget to check them out on Facebook and Instagram.  Don't forget to use the hashtag #dinnertimestoriessa.