Kaylee's Eatery
This Bedfordview eatery has become an over night sensation. With their yummy bowls, Beyond Meat burgers, all day breakfasts, open sandwiches and delightful desserts, we are not surprised. But, of course, they make it to this list because of their vegan milkshakes. At the time of writing, Kaylee's had five gourmet shakes on their menu; Oreo, Coffee Shake, Chocolate Brownie, Strawberry and Peanut Butter. All are fantastic in their own right, but we have a soft spot for the classic Strawberry, made with a coconut base and fresh strawberries.
Contact details: Kaylee's Eatery | 011 524 7603 | 147 N Reef Rd, Bedfordview | Facebook 
Hudsons The Burger Joint
This 'dude-food' joint offers a variety of tasty food in large portions, from the burgers and pizzas to the tacos and salads. But unlike most other restaurants in their category, they also offer a large range of vegan treats. These includes burgers, pizza, fried wings, tacos, appetisers, ice cream and a vegan milkshake. This Vegan Oreo Shake is a creamy treat that will satisfy even the largest of appetites. We recommend pairing this with the Panko Crumbed Wings, a mouthwatering vegan morsel served with vegan mayo, sriracha and vacon bits.
Contact details: Hudsons The Burger Joint | 011 268 0713 or 011 455 0616 | Locations | http://theburgerjoint.co.za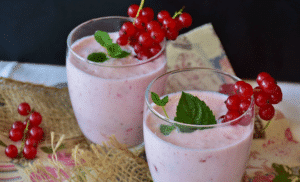 Asher's Farm Sanctuary
Asher's Farm Sanctuary is a sanctuary in Pretoria East that cares for harmed and abandoned farm animals. They have an onsite café which serves up some of the most tantalising vegan food we've ever had. It is worth making the trip all the way north just for their juicy burgers and tasty milkshakes. Their Deluxe Shakes are available in Cookies 'n Cream, Strawberry Marshmallow, Rum 'n Raisin and Peanut Butter Crunch. It's difficult to choose one, but the Peanut Butter Crunch is a firm favourite.
Contact details: Asher's Farm Sanctuary | 065 120 2664 | Plot 37 Tweedraght, Boschkop, Pretoria East | [email protected] | https://www.ashersfarmsanctuary.org
Free Food
Free Food is a plant-based eatery in Birnam that offers food free from dairy, gluten, wheat and refinded sugar. Their menu features a selection of breakfast options, soups, salads, pizza, wraps, bowls, desserts and drinks. On offer are Iced Mylk drinks, made from almond milk and sweetened with dates and agave. Flavours include Strawberry, Chocolate, Coffee, Chocolate Mint, Vanilla and Chocolate, Chai and Mint Green Tea. The Chocolate Mylk drink comes highly recommended.
Contact details: Free Food | 082 406 4699 | Shop 5 Reithmere, Cnr Delta Road & Corlett Drive, Birnam | [email protected] | https://www.freefood.co.za
Lupa Osteria
This Italian restaurant has a menu entirely dedicated to vegans. On it, you can find an antipasti of Oven Baked Veggie Balls; mains of Penne Puttanesca, the Yogi Bunny Pizza and the Green Burger with vacon, vegan mozzarella, avo, lettuce, pickles and a Beyond Meat burger patty. And for a sweet touch, they have a sinfully luxurious Vegan Oreo Milkshake complete with Hershley's Chocolate Syrup (which, according to Hershley's website, is vegan).
Contact details: Lupa Osteria | 011 622 0131 or 011 465 1640 | Locations | https://www.lupa.co.za
Conscious 108
Conscious 108 doesn't have any vegan milkshakes on their menu. However, they do offer five different types of "Un-Milkshakes". Made from their house-made soya milk ice cream, these Un-Milkshakes are available in Conscious Chocolate, Very Vanilla, Choc Peanut Butter, Vanilla Oreo and Just Berry. The Choc Peanut Butter is a fan favourite, but they're all worth a try, at least once. Pair this with a filling burger or a scrumptious pizza.
Contact details: Conscious 108 | 011 646 7250 | 108 Greenway, Greenside | [email protected] | https://www.conscious108.com
Almond Creamery
Almond Creamery is a refreshing pre-made and bottled drink, similar to Super M and Steri Stumpie. They offer a range of flavoured milks, made from a mixture of almond and macadamia milks. Flavours include Pure Almond Milk, Vanilla, Chai Spice, Chocolate and Coffee. They are all packaged in glass bottles with easily removable labels, and are great for reusing. Although based in Cape Town, this product is available at several locations in Joburg.
Contact details: 061 493 2984 | [email protected] | https://almondcreamery.co.za | Find available stockists here.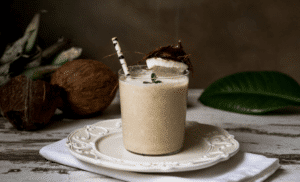 What are your favourite vegan milkshakes? Let us know in the comments section below!