Easter is here, and there is an abundance of delectable and oh-so decadent festively themed goodies found around every corner! And if you're a big fan of Krispy Kreme doughnuts, then you most definitely don't want to miss out on their limited-edition Happiness Hatching range! But hurry, this range is only available until Sunday, 11 April 2021 in-store and via Uber Eats and Mr D Food, and from Monday, 29 March 2021 until Sunday, 04 April 2021 at participating Engen garages and Pick 'n Pay stores. Go on, treat yourself and your loved ones with a dozen (or two) of these delightful rounds! Click here to fins out more about this scrumptious range.
A new month means there are a brand-new selection of movies for you and your loved ones to enjoy on the big screen! There's something for everyone. If you're looking for something animated and family-friendly, you can catch Come Away, Extinct and Maya The Bee - The Golden Orb. Craving a little bit of action? Get your heart racing with Nobody, Mortal Kombat, Wrath Of Man, or Vanquish. And there are also some thrillers hitting the circuit including The Courier and Every Breath You Take. Click here to find out more about these movies and more.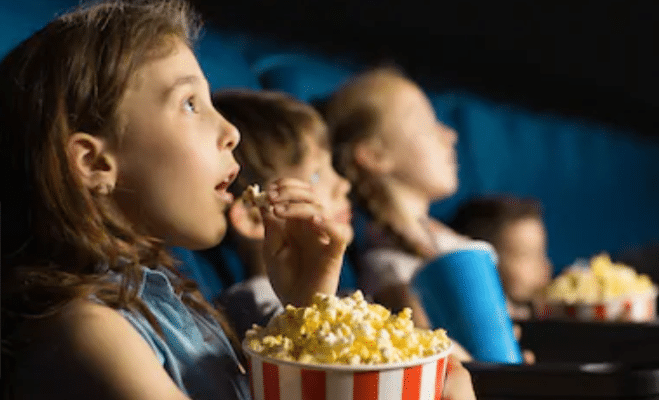 If you're a big tashas fan , then you'll be excited to hear that they have recently updated their Classic Menu! Other than this exciting news, they have also added six brand-new dishes to the mix, as well as a delicious homemade hot drink and four tasty new smoothies. To give you a little taster and whet your appetite, we'll name a few of the new additions: Butternut Zucchini Rosti; tashas Comfort Quinoa Bowl; Barley and Broccoli Salad; Honeybush Chai; the Green Goddess Smoothie; and the Peanut Protein smoothie. Click here for more information about their updated Classic Menu, available at all tasha branches countrywide, as well as their new dishes.
From treetop zip lining excursions to interesting and fun-filled outdoor obstacle courses, Acrobranch is just the place to be if you're looking to get your loved ones off of the couch, away from all the gadgets and electronics, and out and about in nature getting active! Wondering what to expect to find at Acrobranch? Click here to see all the information you need and how to book your outdoor adventure. Best off all, it's affordable fun! From as little as R190*, you'll enjoy two hours of treetop thrills. That's a great deal if you ask us.
For even more outdoor fun, why not visit the a-maize-ing Honeydew Mazes? This destination offers plenty of fun and excitement for all ages. Depending on the time of year, there are a variety of mazes for you to explore and experience, each with their own unique theme and feel. And if you're looking for something interesting for your next team building or for that upcoming birthday bash for your little one or a fun-filled school outing, Honeydew Mazes offers a selection of packages to suit your needs.
Fresh air, nature, hiking trails for all fitness and experience levels, what more do you need to relax and unwind than everything the stunning and oh-so peaceful Rustig has to offer. Whether you're planning a weekend escape or a day visit to explore the various hiking trails, this is a lovely spot to reconnect with nature, get active and enjoy the beautiful sights and features along the way. For more information about what Rustig has to offer, click here.