What's On At Cresta This Festive Season
The festive season is the perfect time to celebrate and enjoy special moments with your loved ones. And at Cresta Shopping Centre, it's all about enjoying fun-filled experiences with family and friends!
Check Out Their Festive Season Guide
Cresta knows that finding the right Christmas gifts can be challenging during the festive season, and to help you, Cresta has launched the Cresta Digital Magazine, offering a complete gifting guide filled with the latest deals and trends to make your shopping experience a more pleasurable one. Go take a look on Cresta's website.
Safe Shopping This Holiday Season
Cresta has taken steps to ensure that shoppers enjoy every aspect of their experience by upgrading their security for the festive rush and equipping their well-known brand ambassadors with all the necessary information to ensure a smooth visit and address any matters related to the centre.
Festive Fun For The Whole Family
Johannesburg Academy for Theatre Arts
It's more than shopping, it's an entertainment destination for the whole family. Cresta has partnered with Johannesburg Academy for Theatre Arts (JATA) to bring little ones dance, singing and storytelling classes that they can partake in while you shop. The JATA classes will be held at the Upper Level Food Court next to Mugg & Bean from 09 December 2019, registration is on a first come first served basis, so be sure to get there early.
Children can be dropped off from 08:00, however, the classes will run from 08:30 – 13:00. Classes are presented by accredited teachers and industry professionals. This feature will be a hit for parents working throughout the festive holiday and for parents who want to focus on festive shopping without the stress of worrying over their bundle of joy.
For ease and convenience, parents can pre-book by email on [email protected]. There will also be individual hour-long classes that can be booked directly at the venue in the afternoons for R50 per class. Parents or guardians will be required to stay with their children during these classes.
Young Engineers
After successful sessions last year, Young Engineers will be back at Cresta with their cool Young Engineers Holiday Programme, suitable for children 6 years and older.
Young Engineers offers engaging, hands-on learning activities using uniquely designed LEGO® and K'nex® assembly kits. The activities are fun and fashionable. Young Engineers will be available at Cresta from 9 December to 22 December 2019, offering 1.5 hour sessions at R100 per session. Parents can book directly online.
Festive Cheer Around Cresta
Shoppers can also look out for a variety of surprise musical performances from the popular Amakhonto We Sintu and The Johannesburg Philharmonic Orchestra.
This time of year is all about giving, which is why Cresta has made giving back so much easier with their Charitable Festive Tree. This kindness corner (near the Loads of Livings Court) is a bookshelf tree and reading corner that allows shoppers to donate new or pre-loved books that will be donated to a children's home in the Cresta Community. Stories for children will be read to those looking for a moment to pause and relax in between shopping – at 09:00, 11:00, 13:00, 15:00 and 17:00. Moreover, to also help improve the under-resourced children's home, shoppers can also donate pre-loved or new educational materials and toys such as building toys and picture books to stimulate learning and development.
It wouldn't be Christmas without photos with Santa. Pop into the Lower Level FNB Court and snap a picture with Santa. You can also get all your gifts wrapped at Cresta's FREE wrapping stations located throughout the centre.
WIN With Cresta This Holiday Season!
Shoppers who spend R500 or more in single or multiple transactions at Cresta stand a chance to win a Cresta Shopping Centre voucher worth R1 000.
In addition to this, shoppers who spend R1 000 or more, stand a chance to win the grand prize of a new smart TV.
To be entered into a lucky draw, shoppers can produce receipts at the Festive Advent Calendar located at the Volpes Court available from 09:00 until 19:00 over the month of December.
Winners will be selected and contacted to claim their prize.
New Stores At Cresta
To keep up with the latest trends, Cresta Shopping Centre has also opened its doors to new stores:
Kids Emporium;
The Space;
H&M;
Waffle Stop;
Exact,
Volpes;
Studio 88;
Switched On;
Cajees;
and Signature Cosmetics.
Try out different activities and immerse yourself in special shared experiences.
Cresta Shopping Centre – Imagine More!
Extended Shopping Hours
To ensure you get all your festive season shopping done, Cresta Shopping Centre has extended their shopping hours!
The festive trading hours will run from Monday, 09 December 2019 until Thursday, 24 December 2019, with normal trade resuming on Friday, 27 December 2019. Festive trading hours are as follows:
Mondays to Saturdays: 09:00 - 19:00
Sundays & Public Holidays: 09:00 - 18:00
Special Trading Days
Monday, 16 December 2019: 09:00 - 18:00
Tuesday, 24 December 2019: 09:00 - 19:00
Wednesday, 25 December 2019: OPTIONAL TRADE
Thursday, 26 December 2019: 09:00 - 18:00
Wednesday, 01 January 2020: OPTIONAL TRADE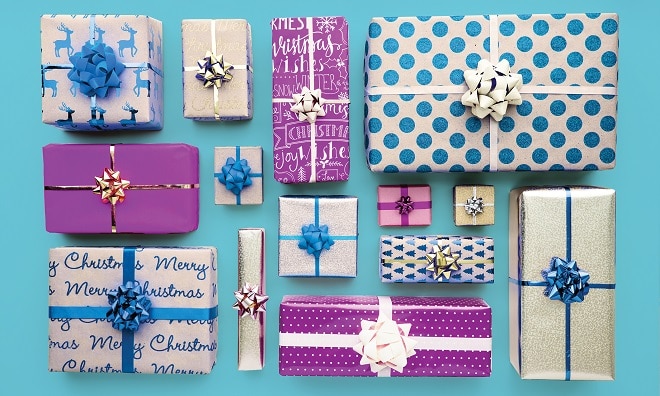 For More Information
For more information about Cresta Shopping Centre and their exciting events, offers and news, visit www.crestashoppingcentre.co.za.
You can also contact them on [email protected] or 011 678 5306.
Don't forget to follow them on Facebook, Twitter and Instagram for the latest updates and news.
WIN!