TOPS at Spar Wine Show
A winter WINEderland awaits at Montecasino this month! The TOPS at Spar Wine Show is back, bringing guests a glorious experience for vino lovers. Here, you can indulge your WINEderlust with a wide selection of wine varietals, insight into the wine-making processes, as well as wine pairings to delight your senses. Make sure you get your tickets ASAP. All tickets include a tasting glass, all tastings and access to the wine theatres.
Dates: 06 – 08 June 2019
Times: Thursday 6 June – 17:00 – 21:00 | Friday 7 June: 17:00 – 21:00 | Saturday 8 June: 15:00 – 21:00.
Venue: Montecasino, 01 Montecasino Boulevard, Fourways, Johannesburg.
Cost: R185 – R495 per person. Click here to get your tickets.
Disney on Ice Presents Magical Ice Festival
The oh-so magical and enchanting Disney on Ice Presents Magical Ice Festival is back to thrill audiences once again. This winter wonderland is a must for the whole family. Head to Time Square or the Ticketpro Dome and see your favourite Disney characters come to life and take you on exciting and spectacular adventures… on ice! Experience an all-new fun fairy tale twist with princesses Ariel, Rapunzel and Belle, as well as a special appearance by Anna and Elsa from the Academy Award® winning feature film, Disney's Frozen! Journey up the North Mountains with the hilarious and beloved snowman Olaf, mountain-man Kristoff and his loyal reindeer, Sven, as they help the sisters in a journey full of action, magic and unforgettable characters.
Date:
Pretoria: Friday, 14 June 2019 – Monday, 17 June 2019.
Johannesburg: Saturday, 22 June 2019 – Sunday, 30 June 2019.
Venue: Time Square – Pretoria | Ticketpro Dome - Johannesburg
Cost: Tickets cost between R120 – R495 per person and can be bought at Computicket.
School Holiday Fun at Cradlestone
Now something for the little ones! We know the school holidays are on the horizon and if you're in search of some excitement for the little ones, Cradlestone Mall is the place to be! They'll be going all out with their Under The Sea Kids Holiday programme. You can expect plenty of thrills from animatronic penguins, sharks and dolphins; interesting ocean facts; a virtual aquarium; a 2m high Megalodon jaw and shark cage perfect for some epic selfies to a shark fossil display and artefacts; virtual reality sea experiences; whale hologram education area; tablet games; colouring tables and much more.
Date: 15 June – 14 July 2019
Venue: Cradlestone Mall
Cost: FREE* (there may be a few activities that involve an additional cost).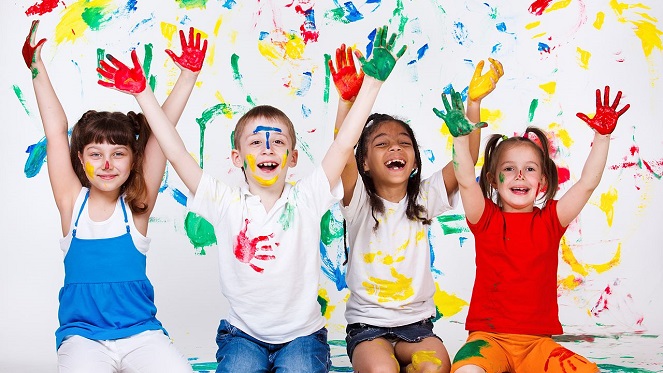 One Night With Mi Casa, Lady Zamar & Shimza
Take a concert road trip down to the Vaal this June! Emerald Resort & Casino will be bringing you a local musical evening you don't want to miss. Party the night away with award-winning South African music sensations, Mi Casa, the ever-popular singer and songwriter, Lady Zamar and the electric Shimza! This evening is an absolute must, so get your tickets now! Also, don't forget to check out their fantastic accommodation special for this evening. And remember, it's summer all year round at the climate-controlled Aquadome. Splash into their indoor, heated pools with their hot winter rates.
Date: Saturday, 15 June 2019
Time: 19:00
Venue:  Emerald Arena
Price: Tickets cost R500 per person VIP and R200 per person General. Click here to get your tickets.
The Vaal River Meander Wine Route 2019
Winter only means one thing; the return of the ever-popular and much anticipated, Vaal River Meander Wine Route! And to kick off this six-week celebration of wine, Stonehaven on Vaal and Riverside Sun Hotel will be hosting the official one-day launch extravaganza, the Vaal River Wine Expo on 22 June. Here, you can expect indoor and outdoor wine tastings of over 200 wines from over 50 different wine estates, delicious food, great entertainment and a complimentary 30-minute Vaal River cruise per entry ticket. There is no better way to keep warm this winter than at this wine spectacular.
Date: 23 June – 04 August 2019
Venue: Various venues in the Vaal
Cost: R200 per person for the Vaal River Wine Expo on 22 June, click here to get your tickets | R30 for 8 wines; R40 for 12 wines; R50 for 16 wines during the Vaal River Meander Wine Route
Visit the brand-new Urban moyo
There is a brand-new culinary experience in town, and it's the perfect way to keep the chill at bay. Urban moyo in the heart of the bustling Sandton CBD is a must-do for your winter to-do list. They bring a whole new take on live-fire cooking and invite you to join them around their fire, indulge in African-inspired dishes complete with a unique twist and sample some of the best cocktails in the city.
Details: www.urbanmoyo.co.za | 011 326 5523 | [email protected] | 24 Central 6 Gwen Lane and Fredman Drive, Sandton, Johannesburg
A Little Bit of Theatre
The city will the warming up with a hot theatre lineup this winter! Whether you're in the mood for a little bit of comedy, want to experience the magic of the opera or simply just want to enjoy a night on the town, there's sure to be something to delight. Click here to see what will be coming up this June and July.
Plenty of Winter Warmer Menus
Winter is all about tucking into a lot of comfort food! So, to warm you up from the inside out, we have gone in search of some winter menus in and around the city that'll certainly keep the cold at bay. There are plenty of dishes and delights in store that are sure to leave you feeling satisfied and cosy.