June 2021
2021 Winter Menus, Ahoy!
Along with a brand-new season comes a selection of hearty and comforting winter menus to warm you up from the inside out! And to get your started, we have gone in search of some restaurant offering winter menus during the chillier months of 2021. Click the link below to take a look at where you should dine this season.
Click here for 2021 Winter Menus in Johannesburg.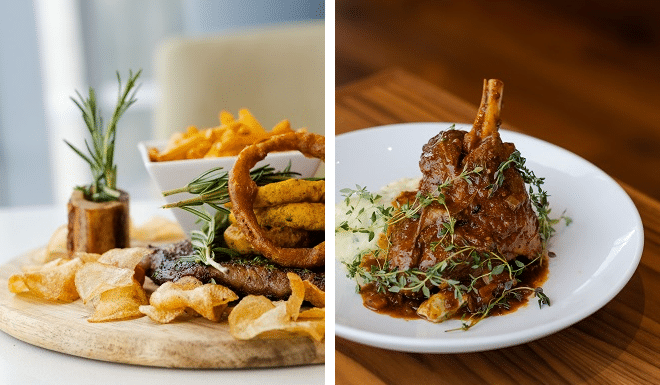 May 2021
Looking for a delightful afternoon tea to enjoy with the ladies in the heart of Sandton? Look no further! The Urban High Tea at the DAVINCI Hotel & Suites has returned! Every Saturday and Sunday, this makes for the perfect space to celebrate special occasions, or even just to indulge in a contemporary twist on the classic High Tea. Booking is essential.
Click here to find out more about the Urban High Tea at DAVINCI Hotel & Suites.
tashas fan, you'll be happy to hear that their beloved Classic Menu has had a makeover, offering six brand-new, fresh dishes that have been added to the menu, as well as a new hot drink, a delicious homemade Honeybush Chai, and four delightful smoothies to tickle your palate.
Click here to find out more about tashas revamped Classic Menu.
Have you visited Nelson Mandela Square in Sandton lately? If yes, did you happen to notice something new, right behind the bronze Nelson Mandela statue? Here, visitors and shoppers can view and admire the Square's latest architectural wonder: one of the largest tower clocks in the Southern Hemisphere.
Click here to find out more about this brand-new feature housed at Nelson Mandela Square.