Social on Main – Bryanston
Social on Main in Bryanston offers a fantastic spot if you're looking to hang out with your mates and sip on unique and interesting cocktails and concoctions. Try anything from their Social G&T menu and up your gin game. The Strawberry & Vanilla G&T is fabulous! If you're looking for a little freshness, try the Mint & Cherry that combines sweet and sour with mint.
Kream – Mall of Africa, Midrand
There was a big hype about Kream when it opened, and no wonder! Great food, attentive service and of course, a great atmosphere. It's ideal for a special occasion dinner or if you simply want to enjoy a grapefruit gin with a few friends after an afternoon of shopping in the Mall of Africa. So, if you haven't been yet, make a stop at this trendy spot when you're in the area.
011 Dainfern – Dainfern
Trendy and upmarket with a dash of steampunk, 011 Dainfern is a gin bar that caters to everyone. Not only is their gin menu impressive and interesting, offering a variety of flavours, blends, crafts and cocktails, but their food is also worth indulging in. If you're looking for a cool after-work drink spot to meet up with friends or want to miss the traffic on the way home, 011 Dainfern is just the venue.
The Countess – Melville
Next on our list is The Countess in Melville. Since this area is becoming one of the coolest hangouts for the young and young at heart, it's only fitting to add this contemporary bar to the mix. As soon as you walk in, you'll notice the steampunk look and feel, making it a hip and trendy spot to chill on a Friday night. Their bar is stocked with a wide collection of craft beers and gins, so you're most certainly going to find something to sip on.
Time Anchor Distillery – Maboneng
Though it's not quite open to the public, we need to include this on our list. Time Anchor Distillery makes vodka, rum and gin right in the heart of the city. This small-batch distillery does, however, hosts tours of their factory where patrons can experience all of the spirits created there. If you're into gin then this is the place for you. Gather the gang and book yourself a tasting experience at Time Anchor Distillery in Maboneng.
The Artisan – Greenside
If you ever find yourself on the Greenside strip craving a gin and tonic, then pay The Artisan a visit. The spot we once knew as Gin has now become the latest craft beer and meet-up point on the strip, so you can expect everything from tasty cocktails and delicious food to a rocking atmosphere as well as some gin jars! Pop in to see how much this venue has changed.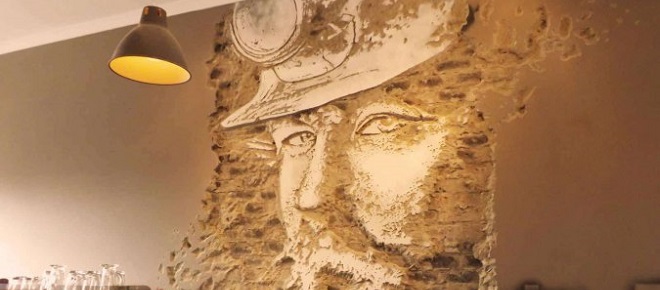 Sin+Tax – Parkwood
Sin+Tax in Rosebank is the perfect spot for a nightcap. They offer visitors some of the best gin and cocktails you could find in the city and take the mixology to a whole new level! It's cool, classy, trendy and exudes a speakeasy vibe. With such an awesome setting comes the incredible and ever-changing menu of artisanal cocktails – TOTALLY worth the experience.
By Kim Brown and Shawn Greyling
Special thanks to Samantha Snedorf