Sing, Dance & (W)rap Your Way Into The Festive Season
Studio Universal (Channel 112 on DStv) and E! (Channel 124 on DStv) will be present in the Mall of Africa this December with a number of fun-filled activities for kids, teens, and even adults who are longing for a jolly pick-me-up after a tough year.
Why not try some vocal gymnastics alongside your best karaoke moves ahead of the release of Sing 2? There's festive fun galore in store at Mall of Africa – you don't want to miss it!
Did you know that there are celebrities and media personalities among the store tenants at Mall of Africa? Bask in their star power during their Shopping Night Out, where you can strut your stuff during a unique red-carpet shopping experience.
The celebs tenants will be attending this festive shopping event, showcasing the exclusive wares at their stores and joining the public for a star-studded celebration. It's the perfect opportunity to come and get a head start on your Christmas shopping!
SAFW POP Up Shop
Mall of Africa in collaboration with SA Fashion Week is hosting the Ladies- and Menswear Designer Pop-Up Shop, in the Crystal Court from 03 – 05 December 2021.
With the title of 'Coolest Mall', as voted by the Sunday Times Next Generation survey for the fourth consecutive year, Mall of Africa continues to build its reputation as the most fashion-focused shopping destination on the continent by offering shoppers international designer labels and supporting South African designers through initiatives like the SAFW Pop-Up Shop.
Mall of Africa is thrilled to announce that over 50 South African leading ladies- and menswear designers in fashion, footwear, and accessories will be selling the most on-trend, crazy, sexy, cool apparel just in time for the perfect SA summer months ahead.
The Crystal Court at Mall of Africa will transform itself into an experiential hybrid model of retail shopping featuring SA Fashion Week designers. Shoppers will be able to clothe themselves in local labels from head-to-toe with items ranging from swimwear, athleisure and ready-to-wear garments, accessories and footwear. With exclusivity being a growing buzzword, each designer will feature a selection of garments ensuring that you leave with a one-of-a-kind RED-HOT summer ensemble.
Studio Universal Epic Festive Wrapping Station – 03 to 24 December 2021
Buying gifts is a pleasure, but wrapping them can be a real drag. Let Studio Universal wrap your presents for you with a festive flourish, with all proceeds going to charity.
It's their gift to communities in need this festive season, with love from Studio Universal and Mall of Africa. Say hi at the stylish gift-wrapping station!
Sing 2 – From 24 December 2021
Pre-release screening: 19 December 2021
The animated movie, Sing 2, distributed by Universal Pictures, is coming to South African cinemas this festive season! Join can-do koala, Buster Moon, and his all-star cast of animal performers, as they prepare to launch a dazzling stage extravaganza – but first, they must persuade the world's most reclusive rock star to come on board.
It's perfect holiday entertainment for the whole family, filled with memorable characters voiced by stars such as Matthew McConaughey, Reese Witherspoon, Pharrell Williams, Bono, and Scarlett Johansson. And, of course, it's chock-a-block with memorable hits that will have you singing along even after you leave the cinema.
If you simply can't wait to see Sing 2 and want to be part of an exclusive group to watch it before its official release, be sure to participate in their selfie competition in-mall to stand the chance to win 4 tickets for the special pre-release screening on 19 December 2021. It's going to rock!
The Sing 2 TikTok Challenge – From 26 November 2021
What better way to celebrate the release of Sing 2 in December than by trying your luck in the TikTok Singing Challenge? There's a fabulous R20 000 Mall of Africa voucher up for grabs for the winner, as well as awesome Sing 2 hampers for the runners-up. Now that's something to sing about!
Join the four-week #MOASing2 TikTok Challenge, in partnership with Studio Universal, to see if you have what it takes to be South Africa's next singing sensation. The challenge runs for four weeks, with the winner being announced on Christmas Eve, so you have plenty of time to gargle with honey and lemon, and practise your singing in the shower.
To enter, look out for the Sing 2 piano studio in the mall – test your vocal mettle and see if you're a star in the making. Be sure to follow @theMallOfAfrica on TikTok and pull out all the stops to show your ultimate karaoke performance, using the hashtag #MOASing2.
Rub Shoulders With The Stars On E! & Studio Universal
When you're not shopping up a storm at the Mall of Africa, catch these awesome festive season entertainment treats on E! and Studio Universal:
Tune in to E! (DStv channel 124) on 07 December 2021 to find out who will be named African Social Star of 2021 at this year's People's Choice Awards, while being dazzled by the red carpet line-up of international celebrities
As the home of Hollywood movies and blockbusters, Studio Universal is ramping up the thrills, spills and enjoyment this December with its daily Big Big Festive Studio and All-Star Action Weekends, offering a bulging Christmas stocking of holiday movies. Plus, don't miss the Nicolas Cage mini-movie festival!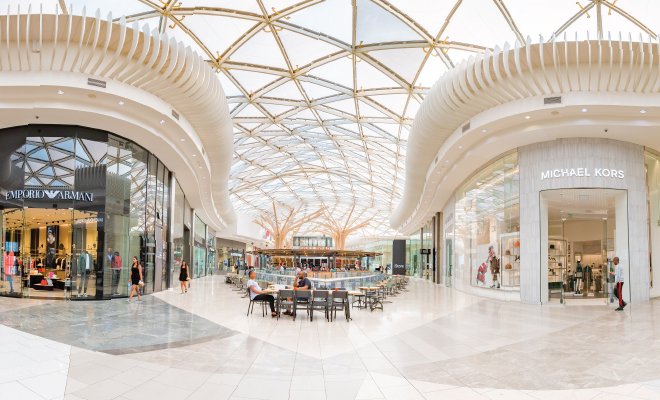 For More Information
For more information about Mall of Africa, visit mallofafrica.co.za.
You can also contact them on [email protected] or 010 596 1470.
Don't forget to follow Mall of Africa on Facebook, Instagram and Twitter for the latest offers, events, information and more.