1. It's Great Value For Money
Considering what you're getting for just R450, this offer is a steal and totally worth every penny. On a tight budget? No worries, this campaign has you covered! The Night Out For 2 voucher includes R800 worth of entertainment, covering a two-course dinner, drinks, a little bit of fun and a movie for two. The only thing we paid for on the night were the drinks we had at the restaurant of our choice. To think about it, that's practically nothing!
2. You Get Variety
What we enjoyed about our Night Out For 2 was that fact that you could customise the evening. You're spoilt for choice with options galore, from your meals and drinks to entertainment and movies! For dinner, you can take your pick from either Verdicchio, La Rosa Mexican Grille & Tequileria, Kai Thai or PortuGalo, depending on what you're in the mood for. We treated our taste buds with mouth-watering dishes at our favourite, La Rosa. As always, the service was fantastic, the food was nothing less than amazing and the vibe, upbeat. Make sure you don't leave without indulging in a few delicious Churros to round off your meal on a sweet note. Suss out the Night Out For 2 menus here. And after dinner for two, there's fun and games!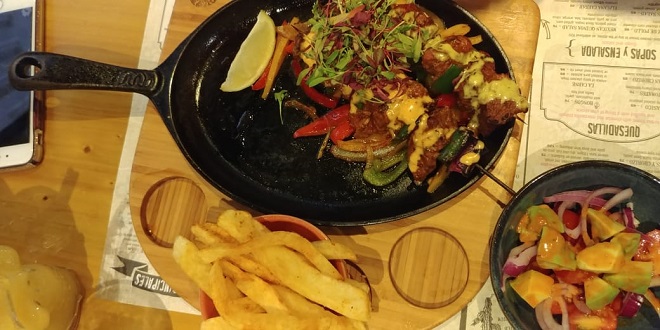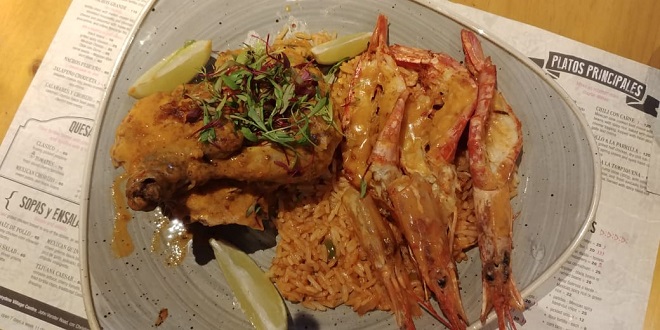 3. You Get To Have A Little Fun
To work off our dinner (we'll admit, we were overly indulgent), we decided to use our entertainment voucher and do something fun to get us moving. The only question was: what entertainment option did we want to do – ten-pin bowling or Lazer Tag? Both activities are so much fun, we couldn't decide which one we wanted to do most, so we had to flip a coin – heads, Lazer Tag or tails, bowling. The flip revealed we'd be bowling, so we made our way to The Magic Company. There's nothing like a little friendly competition to add excitement to date night. A few gutter balls, strikes and pin falls later, we're ready for the next activity on our itinerary – drinks for two!

4. You Get To Spend Some Quality Time With That Special Someone
After an adrenaline-packed game, we needed a cool-down session and what better way to round off the evening than with drinks for two with some post-bowling chitchat? There were four drink spots to choose from and yet again we had to debate where we wanted to go. We finally agreed on 3Sixty Liquid Lounge, ordered two Virgin Strawberry Daiquiris from the Night Out For Two drinks menu (the other options sounded a little too dangerous considering we had work in the morning), relaxed to some awesome music and just enjoyed each other's company. This gave us the opportunity to wind down, enjoy some conversation and discuss the lovely evening we'd had.
5. You Can Save Some Fun For Next Time
The best thing about this offer is the fact that you don't need to use all of your vouchers in one go, you can spread it across a few visits to Montecasino. We enjoyed dinner, entertainment and drinks for two, but we still have movies for two for another night. Bonus! There's definitely more than enough to do on date night with this amazing and super-affordable offer. If anything, we didn't have enough time to do it all in one night.
Our rating: 8/10
Written by Rameez Mohamed
For More Information
For more information about Montecasino and their Night Out For 2 offer, visit www.tsogosun.com.
Don't forget to follow them on Facebook, Twitter and Instagram.