Fire & Feast Meat & Food Festival Is Back!
This September, the popular and oh-so tantalising Fire & Feast Meat & Food Festival will be helping Joburgers shake off the winter cobwebs and slide into spring over a weekend-long love affair of meat, fire, braais and live music.
The ultimate eat, meat, feast (and repeat) foodie festival experience is back, taking place at the Ticketpro Dome! This delicious event is a fusion of celebrity chefs, foodies, braai-masters, butchers and industry experts, all brought together under one roof.
Plus, MiCasa; Robbie Wessels; Kobus de Kock Jr and Andre Kriel from Black Cat Bones; Catherine Grenfell and Cito and Martin from one of SA's top rock bands, Wonderboom are just some of the special entertainment performances included in the weekend line-up. It truly promises to be a feast for all your senses.
Sponsored by Crown National, this proudly South African festival will showcase the hottest braai products and versatile braaing methods. Don't miss out on the Chilli Competition fired up by Hot 91.9 FM; Braai Wars between celebrities and chefs; as well as visitor contests to crown the Braai Champion across three disciplines - Potjie, Barbeque and Steak & Braai Broedjies.
There's also an authentic Flavours of the World experience, promoting cultural delights from ten different countries including Thailand, Japan, Turkey, South Africa, Italy, India, Morocco, Mexico, Portugal and Korea. The Wine Tasting Zone and The Cave proves that there's something for every taste at this family-friendly event.
Here, you can learn tips and best practices from top South African chefs in association with SA Chefs Association. The Fire & Feast Meat & Food Festival has confirmed renowned chefs to host free cooking theatre demos throughout the weekend across the six unique features to accommodate all tastes and interests, namely:
The Poultry Theatre, brought to you by County Fair and Festive;
The Beef and Lamb Cook-Off Theatre with demos by J'Something, The Lazy Makoti, The Bearded Chef and Chef Naledi;
The Pork 360 Theatre;
The Beefcor Theatre;
The Jacobs Coffee Theatre, which will be hosted by MasterChef judge and the Ultimate Braai Master, Pete Goffe-Wood, and his culinary teammate, Celebrity MasterChef winner and one of South Africa's funniest comedians, Chris Forrest;
The Beer & Meat Pairing Theatre.
Don't miss out on the ultimate foodie event of the year!
When Is It?
Friday, 06 September 2019 – Sunday, 08 September 2019.
Event times are as follows:
Friday, 06 September 2019: 12:00 – 20:00
Saturday, 07 September 2019: 10:00 – 20:00
Sunday, 08 September 2019: 10:00 – 18:00
Where Is It?
The Ticketpro Dome, Northumberland Road and Olievenhout Avenue, North Riding, Johannesburg.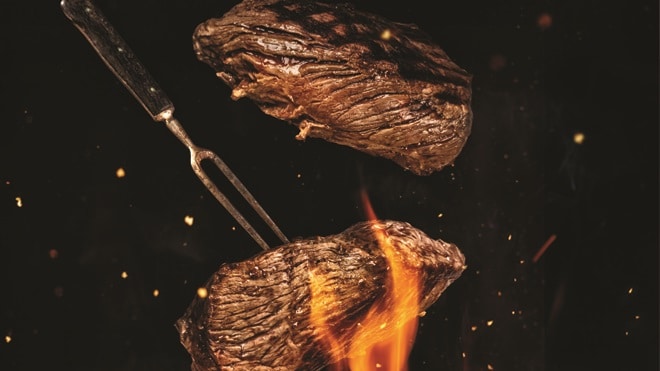 How Much Is It?
Tickets cost between R20 - R120 per person, and are available at Computicket.
Ticket prices are as follows:
Adults: R120 per person
Pensioners and Students: R80 per person
Children under 12 years old: R20 per child
Weekend pass: R200 per person
For More Information
For more information about this tasty event, visit www.fireandfeast.co.za.
Don't forget to follow them on Facebook, Twitter and Instagram for more sizzling hot announcements.