Picnics
Zoo Lake
Zoo Lake offers an escape from the concrete jungle that surrounds it. The willow trees that line the banks of the lake act as a wall against the Park more traffic. What once was a favourite amongst the Joburg Randlords is now a melting pot of different creeds and cultures. Zoo Lake is a public park situated right across the road from the Johannesburg Zoo and hosts lazy boat rides, an African market and the iconic Moyo Restaurant. The park is famed for being dog-friendly and often pooches can be seen chasing sticks and catching balls. It is always busy and often varsity students from UJ and Wits frequent the park to take a break from their studies.
Details: http://www.jhbcityparks.com/index.php/list-of-parks-mainmenu-39/53-zoo-lake
Emmarentia Dam
Set in the heartland of Joburg, Emmarentia Park has two major attractions for visitors. The Johannesburg Botanic Gardens, and Emmarentia Dam. The garden has seven distinct gardens - the Herb Garden, the Hedge Garden, the Succulent Garden, the Shakespeare Garden, the Rose Garden, the Chapel Garden and the Arboretum (a collection composed exclusively of trees). The dam offers rowing enthusiasts the opportunity to enjoy their sport within the city. The dam attracts a variety of bird life, while on the wide spaces to the north west of the dam people walk their dogs, picnic, jog along the pathways, or simply chill out.
Details: http://www.jhbcityparks.com/index.php/conservation-contents-95/botanical-gardens-contents-96
Walter Sisulu Botanical Gardens
The gardens are the perfect place to have a picnic, go on a hike or take a leisurely stroll through the vegetation. The area in the Walter Sisulu Botanical Garden is known as the 'Rocky Highveld Grassland' and consists of a mosaic of grassland and savanna, with dense bush in kloofs and along streams. The variety of habitats accommodates over 600 naturally occurring plant species. The Botanical Gardens are also famed for their abundance of wildlife, including over 220 bird species. The beautiful waterfalls at the bottom of the garden boasts a breeding pair of majestic Verreaux's Eagles that many a visitor spend a great amount of time watching.
Details: http://www.sanbi.org/gardens/walter-sisulu/
Al Fresco Dining
Moyo Zoo Lake
Take advantage of the warm weather and the sun deck or outside dining section of Moyo Zoo Lake. Have you face painted, enjoy a couple of cocktails and indulge in the best ethnic food in the city. Moyo is best experienced with friends and family, so make sure you load the car chock-full of friendly faces before heading to the restaurant. Enjoy pap en vleis like it's meant to be enjoyd - in good company!
Details: http://www.moyo.co.za/moyo-zoo-lake/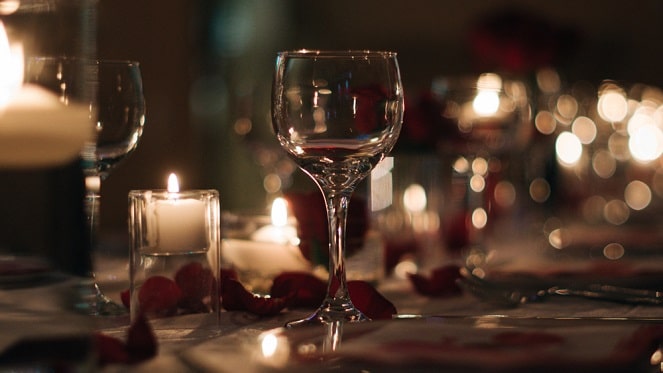 Tasha's Melrose Arch
Grab the gang and head to Tasha's at Melrose Arch for a laid back and relaxed dining experience in the shade. The heart of Tasha's can be split into two section: 1. their food is good. 2. Their service is amazing... and the third bit would be their take on the classic hamburger. At Tasha's Cafe you can grab two 125g homemade mini beef burger patties built up with red onion, tomato, and gem lettuce served with fries... and if you add an extra R5 (at the time of writing) you can change that burger into a... cheese burger! There's a reason why we've included them in the best burgers of Melrose Arch hall of fame.
Details: http://www.tashascafe.com/
Dog Parks
James & Ethel Gray Park
Pretty laid back and relaxed, James & Ethel Gray Park is a great place to take your new puppy as it's not as busy as those mentioned above. The park is patrolled by local security and managed and monitored by the Melrose Rates Payers' Association, owing to a clean and safe environment. Be sure to take your leash with as we're not too sure about leash laws here – we've seen doggies off their leashes but can't confirm whether this is the rule.
Details: http://www.jhbcityparks.com/index.php/list-of-parks-mainmenu-39/122-james-a-ethel-gray

Golden Harvest
This park is a stone's throw away from NorthGate and boasts 55ha of walking space and a very special hiking path that goes around the dam. The venue is a local favourite and a popular Sunday braai spot. Be sure to check it out whenever you're in the area. Bring a ball along, and maybe your sausage dog as well.
Details: http://www.jhbcityparks.com/index.php/list-of-parks-mainmenu-39/39-golden-harvest

Walkhaven
A stone's throw away from the Cradle Of Human Kind lies a safe space for dogs to run free, kick it with the cool kids and make new friends. With 22 hectares of awesomeness, your dog will feel right at home at Walkhaven. There are two dams for the dogs to swim in, various hiking trails, braai and picnic facilities that have been spread out to avoid congestion, and loads of maintained space in which to walk, picnic, play and enjoy a day out. The best part is that dogs are not required to be on a leash – in fact, the facility prefers them to run around and play freely. Just be sure to clean up after your dog (poo bags are available in the bar and on the deck area). The park also has a little pub and grub area which serves cold beer and hot pizza, and the restrooms are serviced regularly and remarkably clean. Check the link below to find out about the entrance fee.
Details: https://www.facebook.com/pg/Walkhaven/
Public Pools
Zoo Lake Public Swimming Pool
From its Cape Dutch Architecture to its crisp, clean water the Zoo Lake Public Pool is a summer hot spot. Entrance won't break the bank but be sure to take some sun screen and floaties with. For a very, very long time this public spot has served the community to the fullest extend. Crisp clean water fill the main and kiddies pools. This is also where Desmond and the Tutus played a free show for the kids with their faces covered in ice cream and sunblock. If it were up to us we'd label this venue a heritage site.
Details: 57 Lower Park Dr, Parkview, Randburg, 2193
Linden Swimming Pool
With a half Olympic sized main pool indoors, a smaller pool outside, and a baby pool, the Linden Swimming Pool complex is a hidden gem in the heart of suburbia. Visitors are welcome to pack a picnic basket and soak up the sun and go for a splash or three. The entrance fee is kept low and pensioners get in for free. Season passes are also available at a once-off fee. All pools except for the baby pool are heated. The facility is handicap friendly as well, including everyone in the fun.
Details: https://www.jozikids.co.za/listing/linden-indoor-heated-public-swimming-pool/

By Shawn Greyling