Larger-Than-Life Monster Trucks Are Heading To SA!
Get ready for thrilling family fun, as Monster Truck Juggernaut Monster Jam® tears through the FNB Stadium for the first time! We've got a few weeks to go before the most family-friendly motor sport event in the world makes its debut early May 2019. Tickets are selling fast, so make sure you get yours ASAP!
The Monster Truck Lineup
With the best truck line-up, the show will feature EIGHT of the world's most famous Monster Jam trucks, including Monster Jam World Finals® champions, Grave Digger® and Max-DTM, offering adrenaline-seekers an unforgettable experience that's perfect for the entire family. Also, Monster Energy, Gas Monkey GarageTM, Megaladon®, ZombieTM, El Toro Loco® and Monster Mutt Dalmatian® will be joining the larger-than-life spectacular that will be performed on specially-designed tracks that optimise mobility. The most recognisable trucks in the world will delight fans by going head to head in wheelies, donuts, obstacle course racing and freestyle competitions, pushing the Monster Jam trucks to their limits.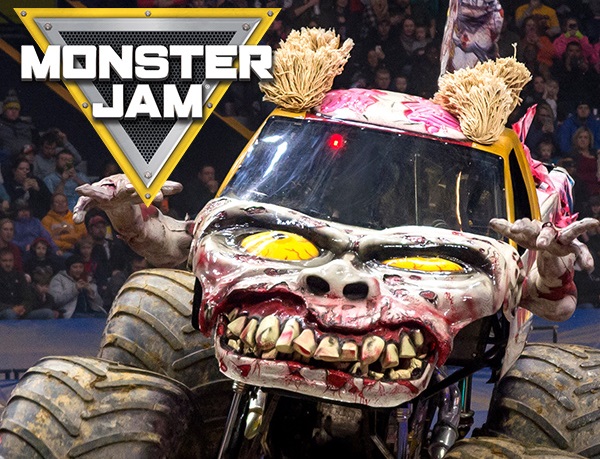 A Little Bit About The Monster Truck Superstars
El Toro Loco is one raging bull who can the smell fear of its competitors. Driver, Becky McDonough, is one of the outstanding female Monster Jam drivers and the first ever Monster Jam® female crew chief who also holds the 2013 Arena Wheelie of the Year title.
Don't be fooled by the cute ears, tongue and tail of Monster Mutt Dalmatian, the Monster Jam® truck driven by fellow female driver, Candice Jolly.  This "puppy" is ferocious on the track!
Look out for Bari Musawwir as the ever popular Zombie comes back from the afterworld to rev up the competition while Monster Jam® veteran, BJ Johnson drives Gas Monkey Garage which is based on the garage made famous in Discovery Channel's hit television show, Fast N' Loud.
Driven by Charles Pauken, Grave Digger is one of the most decorated Monster Jam® trucks in the world producing championship winning racing.  Possibly the fastest machine in the sport, Max-D is driven by Colton Eichelberger but the title of the most menacing looking Monster Jam® truck must surely go to Megaladon, driven by Chad Tingler. Steven Sims drives Monster Energy, the machine that represents a high-profile product with power, drive and of course, loads of energy!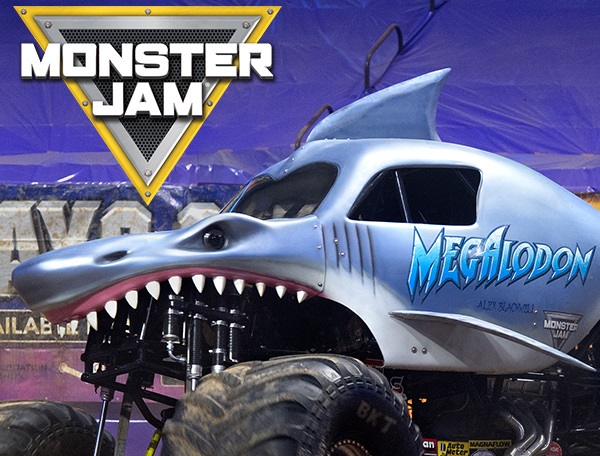 Get Your Tickets Now!
Tickets for the Pit Party cost R150 per person.
Discounted family packages to Monster Jam® are available. Book now by calling Computicket on 083 915 8000 or book online at www.computicket.com.
Here Are All The Deets!
Here are all the details you need to know about Monster Jam:
Date: Saturday, 04 May 2019
Time: 18:00
Venue: FNB Stadium, Johannesburg
Costs per ticket: R150 - R750 at Computicket
Please note: No children under 3 years. Strictly no unaccompanied minors. Fans are encouraged to wear earplugs or earmuffs let your family enjoy the fun while reducing the exposure to high levels of noise.
For More Information
For more information about the epic and oh-so-exciting Monster Jam®, log onto MonsterJam.com.
Don't forget to given them a follow via on Facebook, Twitter, Instagram and YouTube #MonsterJamSA