Th Spa of the World Range is Here!
From Hawaii and Japan to Ethiopia, Brazil and the Atlantic, the Spa of the World range boasts a stunning collection of body creams and scrubs, massage oils, body clay and radiance oils. They're all so luxurious, revitalising and indulgent. Also, let's not forget about the amazing aromas of each of the range's products - think florals, lemongrass, that salty sea breeze and the rich scent of coffee. Sounds yummy, doesn't it?
The range includes the following products:
Hawaiian Kukui Cream - 50ML
Bursting with luscious moisture, kukui oil helps restore skin's natural suppleness, leaving it feeling nourished and soft.
Japanese Camelia Cream - 50ML
Camellia oil has been used by Japanese women since the 8th century to gently soften and moisturise skin. The exquisite scent of this pure and elegant flower allows mind and body to reconnect with a moment of profound peace.

Atlantic Seaweed Gel Cream - 50ML
Full of oceanic minerals, Atlantic seaweed is infused in a water-breaking cream that instantly refreshes skin in hydration.
Ethiopian Green Coffee Body Cream - 50ML
The silky soft cream, enriched with caffeine, known for its stimulating properties, effortlessly melts into the skin when massaged, leaving skin feeling firmer and smoother.
French Lavender Massage Oil - 170ML
Lavender essential oil has a natural relaxing scent which promotes a sense of well-being. Use this calming massage oil as part of our relaxing ritual when you're in need of a fast-track to tranquillity.
Click here to see the rest of the collection.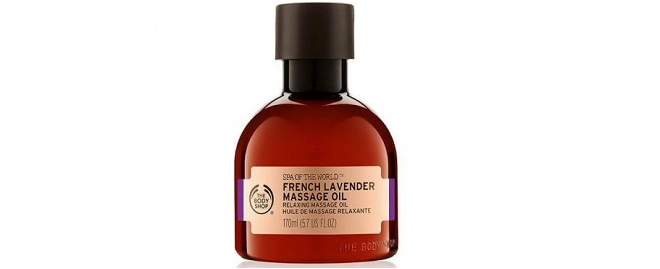 For More Information
For more information about the Body Shop and their collections, visit www.thebodyshop.co.za.
Also, don't forget to check them out on Facebook, Twitter and Instagram.