Festive Entertainment For All
Live Performances!
Cresta Shopping Centre will be delighting shoppers with a selection of festive entertainment that's sure to thrill all ages! From 16 – 19 December 2021, shoppers and visitors will get the opportunity to enjoy live music from Young Rebel Recording Studio (the selection of artists will keep you riveted with their performances) and acrobatics by The Cirk as they roam through the centre, pushing the boundaries with their aerial art.
Also, on Friday 24 December 2021 between 10:00 and 14:00 in the Main Banking Court, don't miss The Cirk's awe-inspiring aerial show where there will be performances by headliners like the legendary Pops Mohamed as well as aerial acts.
Click here for more details.
Photos With Santa
Your festive experience is not complete without meeting the legend himself – Santa Claus! And just before he needs to deliver all of the Christmas presents all over the world, he will be playing Cresta Shopping Centre a special visit where you'll get the opportunity to get jolly pictures taken with him! So, take your little ones along to get happy snaps taken with Santa Claus. You'll find Santa Claus and the photo area between Mugg & Bean and Calisto's from 16 – 24 December 2021.
Click here for more information.
Summer SEAson Festival
Cresta Shopping Centre is transforming into an under-the-sea marine explorations exhibition in the lower level, Barnyard Court between 16 – 24 December 2021. Here, you and your loved ones will be able to learn all about marine life and how to care for our oceans. Enjoy a wide range of exciting activities, including:
Kiddies' crafts
AR and VR experiences
Giant octopus jumping castle
Seating and eating area for parents
The CrestAquariam Fish Tank will make them fall in love with the over 34 species of sub-tropical fish, transporting them to a relaxing and peaceful place. It would be good to teach children about the importance of protecting the marine environment at the Under The Sea Marine Exploration Exhibition at Cresta, which provides a realistic experience with animatronic models, so you'll feel you're on the Coast while you explore this exhibit. We are reminded of the beauty and majesty of marine life and our responsibility to protect it through these exhibitions. As a result, we become more aware of our impact and footprint, and we can teach the children the importance of picking up after themselves and keeping our shores clean and safe for us and the marine life.
The activation will be taking place Monday to Saturday between 09:00 – 19:00 and Sundays and Public Holidays between 09:00 – 18:00.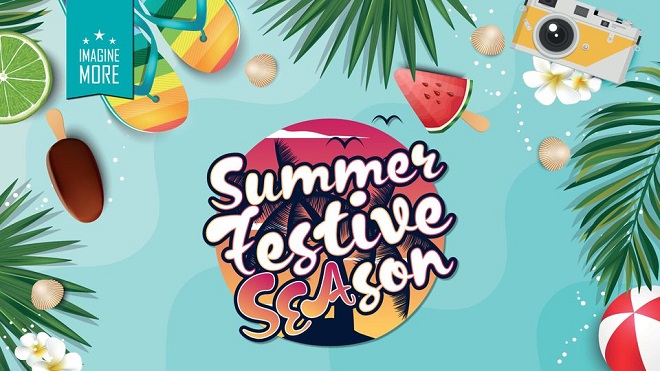 FREE Gift Wrapping!
Cresta Shopping Centre has thought of everything this year and even takes the stress out of gift-wrapping for you. So, now you have time to finally bake those gingerbread cookies. The Cresta Brand Ambassadors will wrap your gifts for FREE if you show your till slip proving you purchased your gifts at a Cresta store. Three gift-wrapping stations are located in the mall, so there is no need to wait in line.
Don't forget to share some Christmas cheer with the needy while spoiling yourself and your loved ones. Cresta partners with Kindness like Confetti and Mini Miracles to support new mothers after giving birth. Donate basic necessities like clothing and toiletries for mums and babies. Collection points are located at the gift wrapping stations.
Please note: Only gifts purchased from Cresta Shopping Centre will be wrapped. Present your till slips as proof of purchase in the centre. Ts & Cs apply.
Extended Shopping Hours
To ensure you get all your festive season shopping done, Cresta Shopping Centre has extended their shopping hours!
The festive trading hours will run from Monday, 13 December 2021 until Friday, 24 December 2021, with normal trade resuming on Monay, 27 December 2021. Festive trading hours are as follows:
Mondays to Saturdays: 09:00 - 19:00
Sundays & Public Holidays: 09:00 - 18:00
Special Trading Days
Thursday, 16 December 2021: 09:00 - 18:00
Friday, 24 December 2021: 09:00 - 19:00
Saturday, 25 December 2021: OPTIONAL TRADE
Sunday, 26 December 2021: 09:00 - 17:00
Saturday, 01 January 2022: OPTIONAL TRADE
For More Information
For more information about Cresta Shopping Centre and their exciting events, offers and news, visit www.crestashoppingcentre.co.za.
You can also contact them on [email protected] or 011 678 5306.
Don't forget to follow them on Facebook, Twitter and Instagram for the latest updates and news.