What Is It?
Mandela loved children and he dedicated much of his time and efforts to improving the lives of children in need. To honour his legacy, Cotlands is proud to present a 67-minute comedy show featuring some of South Africa's best comedians on Mandela Day. The event will be streamed live from Penny Lane Studios on the day. As for the comedy lineup, you can expect to see online performances from:
Alan Committie
Anne Hirsch
Kagiso KG Mokgadi
Marc Lottering
Mel Jones
Nik Rabinowitz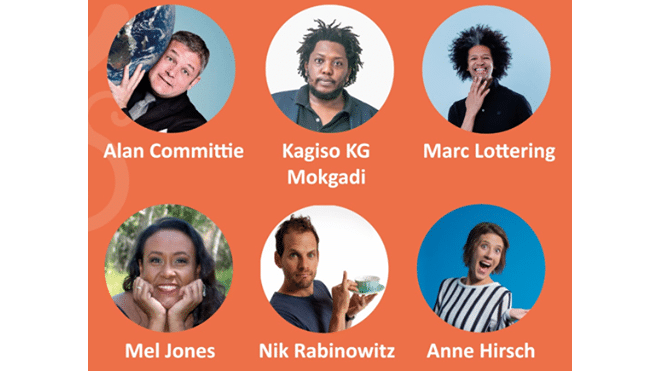 #LaughForChange with Cotlands and help change the lives of children who have no access to early childhood education. To join this amazing cause, all you need to do is buy your tickets on Quicket and laugh your heart out with their hilarious comedy show from the comfort of your own home. Your actions can help ignite the future potential of a child.
When Is It?
Saturday, 18 July 2020 from 17:00 – 18:07.
Where Is It?
In the comfort of your own home. You will receive a live streaming link on the day of the show via email.
How Much Is It?
Tickets cost R100 per person and can be purchased from Quicket.
For More Information
For more information about this event, visit Cotlands' Facebook page.
You can also visit www.cotlands.org or email [email protected].
Please note: events are subject to change, be postponed or cancelled during the national lockdown/COVID-19 pandemic. Please directly contact the organisers of this event to ensure that it is still taking place on the date stated above.