Destination Christmas 
Date: Destination Christmas - 02 November 2018 - 16 December 2018 | Christmas Market - 15 - 18 November 2018 from 16:00 - 21:00.
Not only will Melrose Arch become a festive wonderland with their annual and much-anticipated Destination Christmas, but they'll also be hosting a stunning Christmas market perfect for some early-bird gift shopping. Here, you'll find the perfect gift while indulging in delicious holiday food all in one place. And if you're pressed for time, head to the gift-wrapping kiosk right next to the Concierge Desk in the lower-level Galleria where you can get your gifts beautifully wrapped for a small donation to the Smile Foundation.
Lindenpark Xmas Night Market
Date: Friday, 02 November 2018 from 17:30 - 21:00
Christmas is around the corner which means we need to get cracking on the planning, shopping, wrapping and festive cheer! What better way to do that than by heading to the Lindenpark Xmas Night Market? Round up your loved ones and join the fun while getting started on some early Christmas shopping. Tuck into delicious food and enjoy the live music. You'll also get the opportunity to give to the less fortunate — take some toiletries and/or non-perishable foods with you to put under the Christmas tree to support one of Lindenpark's outreach projects.
St David's Christmas Market
Date: Sunday, 04 November 2018 from 09:00 – 14:00
It's time to get into the festive spirit! And to kick off the celebrations, St David's will be hosting its sixth annual Christmas Market early this November. Enjoy a day of Christmas cheer and shopping, scrumptious food, refreshing drinks and festive entertainment that'll delight the whole family. Browse through more than 100 craft stalls, giving you many gift ideas for the special people in your life.
Field Market Christmas Edition
Date: 10 November and 08 December 2018 from 10:00 - 15:00
For the last TWO Field Markets of 2018, the Christmas editions are here to bring you plenty of festive joy. Take a stroll underneath the trees to browse through curated stalls featuring quality, locally handcrafted items and deli products. And to delight your taste buds, enjoy a wide variety of gourmet food and craft drinks, plus there will be live music. The kids can run wild at the large free play area. Your four-legged companions are more than welcome to join in as long as they're on a leash. Entry is FREE and parking is R10 per car. All the parking proceeds will be donated to Friends of the Field & Study for the upkeep and improvement of the park.
Bryanston Organic & Natural Market — Moonlight Markets
Date: Every Tuesday night from 20 November 2018 to 18 December 2018 from 17:00 - 21:00
Just in time for the festive season, Bryanston Organic & Natural Market will be hosting their stunning Moonlight Markets once again. And this year, they will be focused on children and their Christmas experience. Plenty of entertainment is planned to get them into the festive spirit, including magicians, jugglers, buskers, a Christmas-themed puppet show and Christmas carols. Because Christmas isn't Christmas without carols! Plus, more than 120 carefully selected vendors will be showcasing beautiful, original gift ideas, wholesome food and authentic crafts. It's a magical night under the stars. R20 gets the adults in and children under the age of 12 get in FREE. Parking is always in demand, so rather take an Uber if you can.
The Joburg Vintage & Artisanal Market — Christmas Market
Date: 25 November 2018 from 08:00 - 15:00
The Joburg Vintage and Artisanal Market puts a twist on the concept of a market. In this fast-food, fast-fashion and fast-paced world, we want more time to appreciate the old, the vintage, the slower side of life, and support the creative crafters who also enjoy taking their time to create their items. This silly season, why not join them for their Christmas Market in Saxonwold? Meander through the gardens to get an idea of what the old-school traders have to offer from artisanal products to jewellery, children's clothing, knitwear, antiques, collectables and ceramics. There will also be kiddies activities, delicious treats and much more. Entry is R10 per person. 
Christmas Carols and Christmas Market
Date: 29 November 2018 from 18:00 - 21:00
Head to Dainfern College for their annual Christmas Carols and Christmas Market. The Multipurpose Hall will be hosting the Carols Service starting at 18:00, followed by the Christmas Market in the JP Block. Take along a picnic basket filled with holiday treats and enjoy an evening focused on quality family time.
The Parkview Charity Christmas Market
Date: 30 November 2018 - 02 December 2018
Times: Friday: 14:00 to 22:00 | Saturday: 10:00 to 22:00 | Sunday: 10:00 to 16:00
The Parkview Christmas Market brings you a Christmas-themed event perfect for all ages with all the bells and whistles. There will be around 90 stalls jam-packed with Christmas stocking fillers, jewellery, leather goods, wooden crafts, paintings and pottery. Foodie delights include a bubbly and oyster bar and a trendy gin bar, and there will also be supervised kiddies entertainment, as well as live music. The market will be contributing to a worthy cause — 20% of everything you spend goes to their list of charities. There will be an entry fee and a pensioners' rate. Children under the age of 12 FREE. (Fees TBC).
Garden Of Lights
Date: 30 November 2018 – 2 January 2019

If you're heading to Emperors Palace this December, make sure you don't miss this year's edition of the Garden of Lights. It's an epic celebration of all things Christmas — a winter wonderland, light extravaganza and festive adventure all rolled into one exciting outing. Packed with fun activities for the whole family, everyone will be spellbound and inspired to mingle and jingle in the picturesque gardens of the D'oreale Grande Hotel, Emperors Palace. The gardens will be open daily from 19:00 to 22:00 depending on the weather and the entrance fee is R25 per person. Or you can get your hands on the Festive Family Package at R100 for a family of five. All proceeds go charity.
Christmas Fairytale Festival
Date: 01 December 2018 from 10:00 - 16:30
It's time to go outside and enjoy the holiday season with your loved ones at the Christmas Fairytale Festival, hosted by the In The Forest Venue. This market will be bringing a little magic and lot of joy to the city this December. Tip-toe through the magical Faerie Trail adorned with twinkling Christmas lights. Princesses, fairies, pixies and elves will be there to join the celebrations, as well as Tinkerbell and Peter Pan. For the boys, there will be an opportunity to shoot an arrow or two with Robin Hood. And that's not all, jolly old Father Christmas will also be paying a visit! As for Mom and Dad, you can shop at a small selection of carefully selected, beautifully handcrafted gift stalls under the trees. Artisan food trucks will serve something delicious for everyone. Get your tickets to this holiday spectacular at Nutickets.
The Linden Market Christmas Edition
Date: 01 - 02 December 2018 from 09:00 - 16:00 daily
Before the Christmas frenzy begins, visit The Linden Market's Christmas Edition to get started on your shopping. And for the first time in the market's history, this festive must will span over TWO DAYS in the heart of Emmarentia Botanical Gardens. Expect everything from Yoga in the Park and 160 stunning market stalls to Santa in the Garden, sweet pooches and live music entertainment and much more. It's an absolute must visit for the whole family, including your four-legged companions. Other than all the exciting festivities, you definitely shop up a storm here as you'll find plenty of treasures such as vintage designer clothing, antiques, jewellery and accessories, as well as fresh flowers and organic skincare products. And on the culinary side, there will be lots of gourmet food, craft beer, bubbly and wine. Gates open at 09:00. Entrance is R20 per person.
Walter Sisulu National Botanical Garden Christmas Carols & Market
Date: 01 to 02 December 2018 from 08:00 - 08:30
The Walter Sisulu National Botanical Garden will be hosting their Christmas Carols & Market to kick off December. Expect a variety of arts, crafts, food and unique gifts for all the special people in your life. Sing along to favourite carols such as Silent Night, Jingle Bells, and much more. This year, they've invited The Welsh Male Voice Choir of SA to return, as well as various artists who will perform from around 16:00. Normal entrance fees apply on both days until 14:00, thereafter the entrance fee will switch over to the concert fees.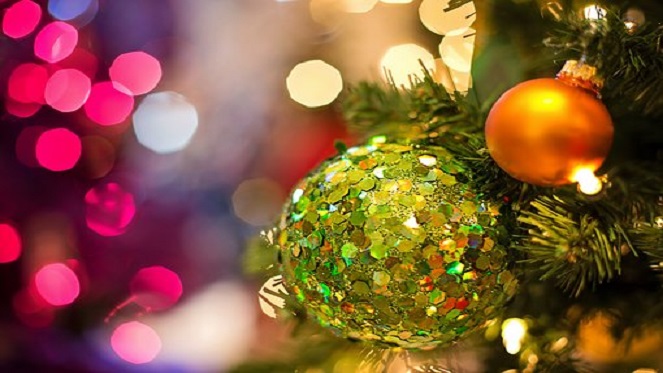 Country Pub's Christmas Market
Date: 02 December 2018 from 11:00 - 16:00
The highly anticipated, annual Christmas Market at the Country Pub in Kyalami is back with yet another jolly edition. Enjoy a lovely day out and about in the countryside admiring the Christmas gifts and themed stalls, plus there's a feel-good factor because you'll be supporting local vendors, artisans and crafters. A kiddie play area will keep the little ones occupied and dogs on leash are welcome. Entrance is free and there's free parking.
The Wanderers Christmas Market
Date: 02 to 09 December 2018 from 09:00 - 19:00 daily
Support local small businesses by doing your Christmas shopping conveniently at the Wanderers Christmas Market. Running for eight days, free parking will be available and for the little ones, a playroom will keep them entertained while you shop. Stay a while and enjoy breakfast, lunch, dinner, a cup of coffee or a beer at the Wanderers Club restaurant.
Christmas Night Market at The Fourways Farmers Market
Date: 07 and 08 December 2018 | 14 and 15 December 2018 from 15:30 - 22:30
The most wonderful time of the year is ALMOST upon us and once again, The Fourways Farmers Market is bringing their traditional and oh-so-jolly Christmas Night Markets! These lovely markets showcases authentic Christmas gifts, plenty of crafts and cuisine from some of Joburg's finest creators. This is also the perfect opportunity to fill your Santa sacks with last minute gifts and treats! And for your entertainment, there'll be live musicians singing festive carols and lots of scrumptious gourmet street food. Santa has also promised to make a guest appearance. Entrance is R30 per person, kids and pensioners entry is free and pets are welcome as long as they're on a leash.
The Stables Village Vintage 

Christmas

Market
Date: 08 December 2018 from 09:00 - 17:00
The Stables Village Market is making the most of the holiday season by bringing you their Vintage Christmas Marketedition. With over 90 stalls, this market is a must-visit for all your pre-Christmas shopping! Expect everything from Persian carpets, designer clothing, leather bags, art, toys, antiques, collectables, vintage clothing and bespoke jewellery to porcelain, silver, furniture, books, quality crafts, beautiful decor items, homemade jams and fudges, bakes and cakes. Foodies will be spoilt for choice with a wide variety of cuisine including Mexican, Portuguese, Thai, Italian, bubbly and oysters, fish and chips, craft ice cream and waffles, Austrian treats and more. Even the fur babies can join the fun as long as they're on a leash. Entry is R20 per person which includes safe on-site parking, live music and a couple of awesome cars on display.
Montecasino's Christmas Village
Date: 12 - 17 December 2018
Times: Wednesday to Friday: 14:00 – 21:00 | Saturday and Sunday: 12:00 - 21:00 | Monday: 12:00 - 19:00
Once again, Montecasino's Piazza will be transformed into a magical European-style Christmas market offering everything festive, merry, jolly and tasty! Come to their Christmas Village where 60 exhibitors will be selling a range of goodies from festive decor like fairy lights to Christmas treats like cakes, hot, roasted nuts and decorated biscuits. There will be plenty of gift ideas to inspire you. Family-friendly outdoor movies will be screened on the Piazza's big screen, and adults can take a break from retail therapy at the gin bar. This is the perfect opportunity to get caught up in the festive fun.
Sylvia's Christmas Market Under The Stars
Date: 15 December 2018 from 17:00 - 22:00
Get your last-minute gifts and stocking fillers done and dusted at the Christmas Market Under The Stars, brought to you by Sylvia's Market. Here, you can enjoy a merry setting with great food, wonderful crafts and lots of entertainment for both young and old. Follow them on Facebook to keep up to date with the lineup of entertainers they have planned, as well as more info. There's a R10 entrance fee.