#BeExtraNotOrdinary With Bride&co's Matric Dance Collection 2018
From bold colours, exquisite beadwork and daring, lowcut backs to classics in black, florals and interesting designs, Bride&co's Matric Dance Collection 2018 has something for every style, preference, budget and taste. The dresses in this collections are absolutely fabulous and will certainly make your daughter feel like the belle of the ball. There are a number of silhouettes to choose from, whether she wants to look like a princess in a beautiful ballgown or wants to wear something a little more sleek, like a mermaid dress.
Now that the lovely ladies are sorted, let us move onto those strapping young lads who need a good suit to make them look super sharp. As part of Bride&co, Eurosuit forms part of the Matric Dance Collection 2018 offering your sons a wide variety of suits and tuxedos in a range of different colours, cuts and styles. Don't forget to also take a look at their collection of shirts and accessories (think cufflinks, bowties and ties, belt, suspenders, shoes and socks) to pull the whole look together.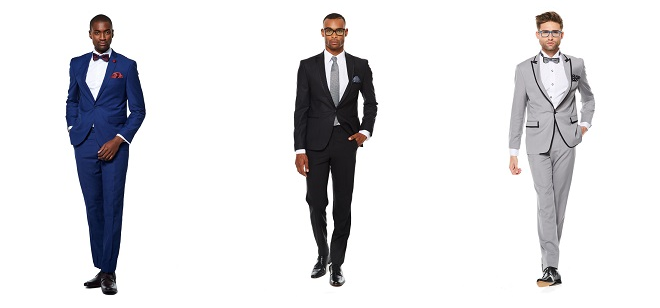 Don't Forget To Use The Code!
Matric farewell attire doesn't have to be THAT expensive. At Bride&co, your son or daughter can #BeExtraNotOrdinary at their Matric Farewell without busting the bank. There's a special discount available when you head to your nearest Bride&Co and purchase that perfect dress or suit. Get 10% off in store when you use the code MATRIC WEB-1 for her and MATRIC WEB-2 for him. It's that easy! Terms and conditions apply.
For More Information
For more information about this collection and the 10% in-store discount, visit www.brideandco.co.za. You can also call them on 011 807 4007 or email [email protected].
Don't forget to check them out on Facebook, Instagram and Twitter.