Brunch & Mimosas In Birdhaven
"The brunch concept, a combination of breakfast and lunch is already popular in South Africa but adding bottomless bubbles to the mix is a global trend," says Hodes. "Bottomless bubbles and brunch are incredibly popular in countries like New York, Melbourne, London and even parts of the Middle East," he adds.
Restaurants have been some of the hardest hit establishments during the pandemic, so finding ways to trade and keep customers safe has been critical. With night-time trade limited, Hodes and Simon wanted to give customers an opportunity to be together outside safely during the day.
A seasoned chef, now turned restaurant owner, Simon recalls the inspiration for the idea. "Having spent some time in Florida USA, I saw how much guests enjoyed bottomless mimosas and the incredible Southern Hospitality. When I returned to South Africa, I wanted to setup a similar concept."
Now having partnered with Hodes and looking for fresh ideas to allow customers to enjoy their food and courtyard, the duo saw the perfect opportunity to bring bottomless brunch to Birdhaven.
"While we are creating a new menu to kick off our brunches, there will be some old favourites," adds Simon. "We want to elevate palates and excite customers with dishes they will come back for again and again."
The menu will comprise hearty brunch items with a classic French twist, designed to pair beautifully with traditional and blushing Mimosas prepared naturally with L'Ormarins Cap Classique.
"Having L'Ormarins on board is a real coup," says Hodes. They are a well-established and loved wine maker and their Cap Classique wines are perfect for the concept. "We believe strongly in the power of collaboration to ensure an incredible customer experience."
"At Anthonij Rupert Wyne we always look for innovative ways to best share our products. Happy people eating great food with friends and family in a beautiful sunny courtyard with our L'Ormarins Cap Classique wines on tap is the perfect opportunity," says Winemaker Zanie Viljoen.
What's On The Menu? 
Along with the bottomless mimosas, you'll get to choose one delicious dish to indulge in from their brunch menu. And if you're wondering what you'll find, we're happy to say that you'll be delighted by the dishes available. They're absolutely delicious! You can take a look at the menu below, but here we'll mention a few options that'll most certainly make your mouth water!
Brioche French toast, crispy bacon, grilled banana and maple syrup
Royal Benedict – Smoked Norwegian salmon, poached eggs, Hollandaise sauce on fresh brioche
Bacon, cheddar, mozzarella, avo, feta cheese and basil pesto omelette
Chicken fillets with a light creamy white wine, sun dried tomato, spinach and feta sauce, and hand cut pommes frites
Click here for the full brunch menu.
With all goods freshly prepared on site by Arbour Café & Courtyard, guests can be assured of the ultimate safety and freshness.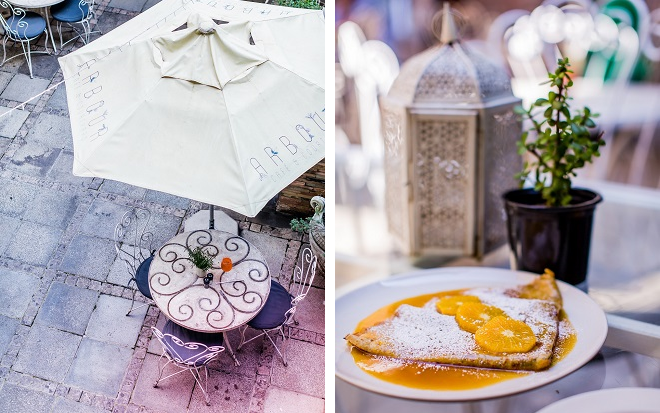 The Details
The Arbour Café & Courtyard's Bottomless Mimosas and Brunch delight is available every Saturday and Sunday. Brunch is served ALL DAY! Cost is R295 per person.
All brunches are served with L'Ormarins Bottomless Mimosas for 90-minutes.
For bookings, contact them via email on [email protected] or call 010 753 2007.
For More Information
For more information about Arbour Café & Courtyard, visit arbourcafe.co.za.
You can also contact them on [email protected] or 010 753 2007.
Don't forget to follow them on Facebook, Instagram and Twitter for the latest news, offerings, food inspo and more.
Address: Corner Wrenrose Avenue and St Andrew's Street, Birdhaven, Johannesburg.
Opening Hours:
Monday: 07:30 – 17:00
Tuesday 07:30 – 17:00
Wednesday: 07:30 – 22:00
Thursday: 07:30 – 22:00
Friday: 07:30 – 22:00
Saturday: 07:30 – 22:00
Sunday: 07:30 – 17:00