1. Treasure The Ones You Love 
If there's a number one take away from living under lockdown due to the COVID-19 pandemic, it's that family is a treasure we should never take for granted. If you've been lucky enough to spend lockdown with the ones you love, count yourself blessed. Remember to continue to reach out to extended friends and family during this time, too. A 15-minute video chat can do wonders for those in isolation alone.
2. Live Life To The Fullest 
How many times have you made excuses for not living life to its fullest? Once lockdown is over and it's safe to explore our city again, we're definitely going to be out and about as much as we can. Make your own post-lockdown bucket list filled with all the adventures you've always been "too busy" to go on.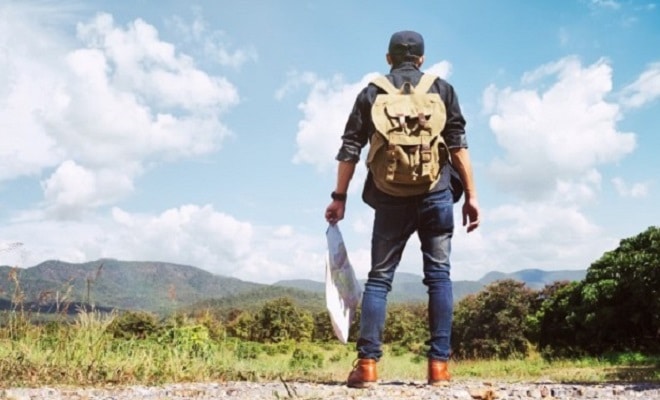 3. Enjoy The Outdoors
This life lesson goes hand in hand with living life to its full potential. We live in an urban jungle, with tree-lined suburban streets, parks and nature reserves just outside the city. You really don't have to venture far to find a good spot to enjoy the urban outdoors. Being cooped up inside for months has definitely taught us to appreciate our natural surrounds and the beauty of our city.
4. Life's About The Simple Things
What have you missed most during lockdown? We bet it's not anything complex or out of reach under normal circumstances. For us, it's been our morning coffee from Seattle Coffee and half-price Tuesdays at Ster-Kinekor Cinemas. The COVID-19 pandemic has most certainly taught us to value the little things we so often take for granted.
5. You Can Cook For Yourself
Yes, you can cook for yourself! We've learnt that those Friday night takeaways aren't always essential and that cooking at home can be a whole lot more fun. Of course, we have missed our favourite juicy burgers from the best burger joints in Joburg and a few other guilty indulgences during lockodwn. But we've also come to appreciate that we can make do with what we have when need be.
6. You Do Have The Time And Ability To Learn New Skills
Have you finally used that meditation app on your smartphone? Lockdown has afforded us much more time to ourselves, leaving many of us dumbfounded over how to pass the time. However, it has also taught us that you really can make time to learn new skills when you put your mind to it. Have you started any new hobbies in lockdown? All it takes is dedication and a yearning to learn something new, doesn't it?
7. It's Good To Slow Down Sometimes
Hasn't it felt good to take a rest from the never-ending rat race? Thanks to the COVID-19 pandemic, we've been allowed to take a step back from "normal" life. As the days and weeks have become an endless stream of time, we've appreciated the slower pace of things. Once this time is over, we'll be making more time to "do nothing" and let ourselves escape from the hustle and bustle of city life.
8. Self-Care Is A Must
On a similar note, we've come to learn that self-care is a must. Amidst the chaos and confusion caused by the COVID-19 pandemic, we've had to allow ourselves more time to rest and reboot. Whether this means treating yourself to a day of self-pampering or spending a weekend on the couch in your pajamas, caring for your physical and mental health is vital, pandemic or not.
9. Generosity Costs You Nothing 
On a different note, we have also learnt to care for others during this time. As many of us have struggled to keep afloat financially in lockdown, we've found that generosity can go a long way towards helping someone in need. Even if you have very little to give, a kind word or simple act of kindness can brighten a person's day.
10. We Are All Equal 
The COVID-19 pandemic has shown no discrimination in whom it infects. In retrospect, we've come to learn that now more than ever, we're all the same. From princes to paupers, we have all been impacted by the pandemic in some way. Ultimately, we can choose to see the negative outcomes of this period or to celebrate our common humanity and determination to win against an invisible enemy. We like to hope that it'll be the latter.